Senior Executive Assistant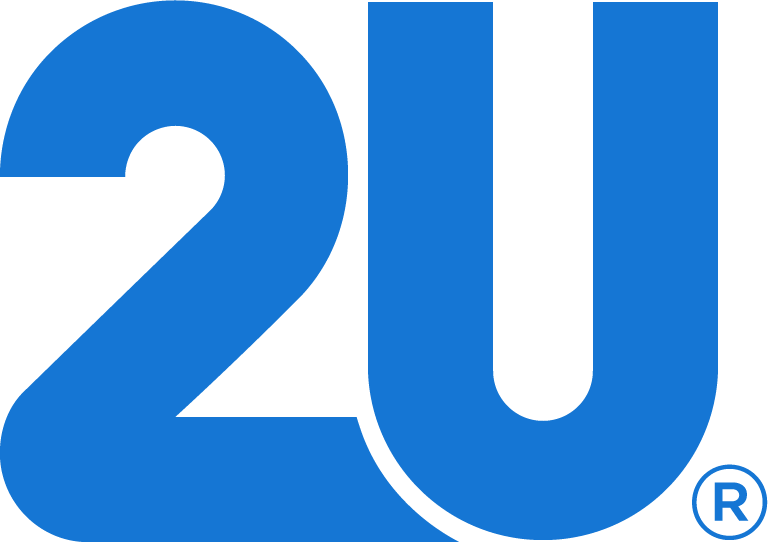 2U
Administration
Lanham, MD, USA
Posted on Wednesday, February 15, 2023
At 2U, we are all in on purpose. We are motivated by our mission – to eliminate the back row in education – and connected by our shared passion to deliver world-class digital education at scale. As the parent company of edX, the world's leading online learning platform, 2U powers more than 4,000 online higher education offerings – from free courses to full degrees. Together with more than 230 colleges, universities, and corporate partners, we are helping to unlock human potential.
What We're Looking For:
We're in need of a motivated and adaptable individual to support our Chief Financial officer, this capable individual will provide senior level support to the CFO and the Global Finance team. In this highly critical role, the Director will support the CFO with strategic planning, project management, and process implementation across a fast-moving business. This role will coordinate strategic projects in support of financial objectives, support enterprise-wide financial planning, and collaborate with the senior leadership team to execute long-term strategic plans to drive the company's core business and growth strategies. As consultant and implementer, the successful candidate will ensure streamlined activities within the organization based on the priorities of the CFO.
Responsibilities Include, But Are Not Limited To:
Provide senior level administrative support to the CFO and department leadership during budget planning, earnings preparation, month end closing, and forecasting processes.

Support strategy execution by ensuring project-based tasks and assignments across the office of the CFO are followed up on, prioritized and completed effectively, on time.

Manage standing meeting preparation by collecting relevant background materials, crafting agendas, taking careful notes and drafting action items.

Develop strong understanding of team goals and align work to support those goals in collaboration with colleagues.

Provide executive administrative duties including calendar management, travel and expense processing and event planning.

Develop presentations and other materials for use in board meetings and executive session

s.

Serve as a liaison between function leaders, obtaining context for briefings/prep and reporting, when applicable.

Proactively anticipates the needs of the CFO to provide information and materials for meetings or speaking engagements.

Manage complex projects, requiring inputs from multiple sources, ensuring the timely completion of work at a very high standard of quality and excellence.

Coordinate meetings and provide minutes for all Finance related committees and task forces attended by the CFO.

Plans department activities, including all-hands meetings, professional development sessions and department off-site events

Partner with the CFO and HRBP on people related projects and initiatives related to performance and talent management.

Foresee, research, and address potential issues, and new needs as they arise

Attend and participate in meetings, conventions and conferences as assigned by the Chief Financial Officer

Provide coverage for other executive assistants across the business when coverage is needed due to leave.

Handle highly confidential information with discretion
Things That Should Be In Your Background:
10+ years of relevant work experience as Executive Assistant or Chief of Staff supporting C-Suite leaders in fast-paced, high growth environments

Strong work ethic and ability to work in and navigate fast-paced environment

Knowing when and how to push back when needed

Positive attitude, where no project or problem is too big or too small

Extremely organized, detail-oriented and precise

Ability to discreetly and professionally handle confidential and sensitive information

Professional maturity and judgment

Proven ability to create and sustain productive relationships with internal and external stakeholders at all levels

Impeccable written and oral communication skills

Poised demeanor when dealing with other executives, academic leaders and board members

Flexible and able to multitask, switch priorities as needed within a collaborative environment

Ability to listen to the needs of others, respond and adapt, and build relationships of trust across diverse teams.

Strong background in MS Office or Google Suite including Word, Excel, PowerPoint.

Bachelor's degree require
Other Attributes That Will Help You In This Role:
This role requires the candidate to

be available "on call" to help resolve unexpected issues or delays that may arise during travel or events.

The role also requires travel, as needed, to support the CEO during travel and events.
Benefits & Culture
Our global employee base is a diverse collection of innovators, dreamers, and doers working together to transform lives through higher education. We believe that every employee can advance our shared purpose, and that life at 2U should be fun and meaningful. If you're excited by the opportunity to provide over 40 million learners and counting with access to world-class online higher education, then join us – and do work that makes a difference. #NoBackRow
We offer comprehensive benefits (unique per country) and excellent work/life balance.
Full-time, U.S.benefits include:
Medical, dental, and vision coverage

Life insurance, disability, and 401(k) employer match

Employee stock purchase plan

Free snacks and drinks in-office

Generous paid holidays and leave policies, including unlimited PTO

Additional time off benefits include: volunteer days, parental leave, and a company-wide winter break
The anticipated base salary range for this role is ($120,000-140,000), with potential bonus eligibility. Salary offers are made based on the candidate's qualifications, experience, skills, and education as they directly relate to the requirements of the position, budget for the position and cost of labor in the market in which the candidate will be hired.
2U Diversity and Inclusion Statement

At 2U, we are committed to building and sustaining a culture of belonging, respect, and inclusion. We are proud of the steps we've taken to bring together an employee base that embodies diverse walks of life, ideas, genders, ages, races, cultures, sexual orientations, abilities and other unique qualities. We strive to offer a workplace where every employee feels empowered by what makes us different, as well as by how we are alike.
About 2U Inc. (NASDAQ: TWOU)
For more than a decade, 2U, Inc. has been the digital transformation partner of choice to great non-profit colleges and universities delivering high-quality online education at scale. As the parent company of edX, a leading global online learning platform, 2U provides over 45 million learners with access to world-class education in partnership with more than 230 colleges, universities, and corporations. Our people and technology are powering more than 4,000 digital education offerings — from free courses to full degrees — and helping unlock human potential. To learn more: visit 2U.com.

About edX
edX is the education movement for restless learners and a leading global online learning platform from 2U, Inc. (Nasdaq: TWOU). Together with the majority of the world's top-ranked universities and industry-leading companies, we bring our community of over 45 million learners world-class education to support them at every stage of their lives and careers, from free courses to full degrees. And we're not stopping there — we're relentlessly pursuing our vision of a world where every learner can access education to unlock their potential, without the barriers of cost or location. Learn more at edX.org.
Learn more at https://2u.com/careers/
#NoBackRow
The above statements are intended to describe the general nature and level of work performed by individuals assigned to this position, and are not intended to be construed as an exhaustive list of all responsibilities, duties and skills required. All employees may be required to perform duties outside of their normal responsibilities from time to time, as needed.
2U is an equal opportunity employer that does not discriminate against applicants or employees and ensures equal employment opportunity for all persons regardless of their race, creed, color, religion, sex, sexual orientation, gender identity, pregnancy, national origin, age, marital status, disability, citizenship, military or veterans' status, or any other classifications protected by applicable federal, state or local laws. 2U's equal opportunity policy applies to all terms and conditions of employment, including but not limited to recruiting, hiring, training, promotion, job benefits and pay.