Enrolment Manager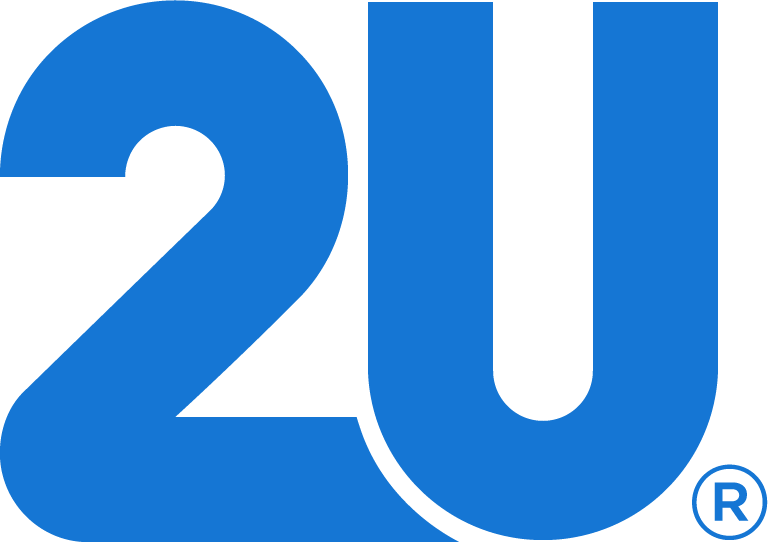 2U
Cape Town, South Africa
Posted on Monday, April 3, 2023
At 2U, we are all in on purpose. We are motivated by our mission – to eliminate the back row in education – and connected by our shared passion to deliver world-class digital education at scale. As the parent company of edX, the world's leading online learning platform, 2U powers more than 4,000 online higher education offerings – from free courses to full degrees. Together with more than 230 colleges, universities, and corporate partners, we are helping to unlock human potential.
What We're Looking For:
This position is responsible for delivering the enrolment goals established by company leadership through; managing a team of enrolment advisors, overseeing the enrolment process delivered by 2U and managing the relationship with internal stakeholders with the guidance of the Senior Student Engagement leadership.
In addition, this position ensures the enrolment process is in accordance with brand guidelines and that enrolment advisors adhere to strict expectations in regard to quality and consistency with academic institutions and government compliance.
Responsibilities Include, But Are Not Limited To:
1. Team Management
Performance
Define and outline a plan to manage the team, including setting expectations and communicating/executing senior leadership's strategy.
Proactively manage, coach and mentor team members to reach goals while maintaining a positive work environment.
Work in conjunction with the Director of Student Engagement and the training team to effectively train, onboard and identify skill gaps with enrolment advisors to drive accountability and a high performing team.
Quality
Monitor and assess enrolment advisors to ensure quality outreach to the interested prospects by providing feedback on all communication channels and interactions with students.
Drive positive student outcomes and ensure accountability.
Resource Planning
Make informed hiring decisions to build an experienced and effective team focused on delivering white glove service.
Manage team capacity including day-to-day availability of advisors.
People
Support, mentor and guide direct reports.
Continuously manage performance and behaviour of direct reports by:
Conducting bi-weekly 1:1 meetings on priorities/responsibilities.
Conducting bi-annual performance reviews.
Identify retention strategies with Talent Team.
Identify and manage future growth of team as per business requirements.
2. Driving Overall Performance
Develop and execute a strategy for delivering on enrolment goals
Ensure team members contact students in accordance with the contact strategy, service level agreements, contact rates and probabilities.
Make data-driven decisions
Use reporting and data tools provided by the Senior Leadership to assess team challenges (e.g. prospect quality, volume and trends).
Manage expectations with internal stakeholders.
Manage relationships with the General Manager to ensure university guidelines are followed and expectations are clearly communicated.
3. Internal and External Stakeholder Management
Manage relationships with internal stakeholders to ensure alignment across the different functions.
Things That Should Be In Your Background:
Bachelor's degree preferred.

At least 3 years experience in a sales focused environment. Experience in managing a medium sized team is preferred and will be advantageous.

Proven ability to manage a team using South African Labour Legislation (basic knowledge of the BCEA and LRA).

Efficient use and knowledge of CRM tools (Exposure to Salesforce, Google Suite and Tableau are advantageous

).
Other Attributes That Will Help You In This Role:
Strong leadership skills; proven ability to motivate a team to achieve defined results that exceed goals, objectives and expectations.

Ability to maintain a fun, casual, yet professional and productive team atmosphere.

Accomplished communication skills with the ability to communicate in a courteous, tactful, and concise manner.

Ability to work with a diverse team in a fast-paced environment.

Enthusiasm and the ability to thrive in an atmosphere of constant change.
Management Responsibilities
Enrolment Advisors

Senior Enrolment Advisors

Benefits & Culture
Our global employee base is a diverse collection of innovators, dreamers, and doers working together to transform lives through higher education. We believe that every employee can advance our shared purpose, and that life at 2U should be fun and meaningful. If you're excited by the opportunity to provide over 40 million learners and counting with access to world-class online higher education, then join us – and do work that makes a difference. #NoBackRow
We offer comprehensive benefits (unique per country) and excellent work/life balance.
Full-time, ZA benefits include:
2 complimentary Getsmarter short courses per year
Subsidised medical aid with Discovery Health Medical Scheme
4% 2U contribution towards Discovery Life Pension Fund and Group Risk Benefit
Employee Assistance Program (EAP)
Generous leave policy including time off to volunteer for non-profit organization, study leave, sports leave and a company-wide festive season break
2U Diversity and Inclusion Statement

At 2U, we are committed to building and sustaining a culture of belonging, respect, and inclusion. We are proud of the steps we've taken to bring together an employee base that embodies diverse walks of life, ideas, genders, ages, races, cultures, sexual orientations, abilities and other unique qualities. We strive to offer a workplace where every employee feels empowered by what makes us different, as well as by how we are alike.
About 2U Inc. (NASDAQ: TWOU)
For more than a decade, 2U, Inc. has been the digital transformation partner of choice to great non-profit colleges and universities delivering high-quality online education at scale. As the parent company of edX, a leading global online learning platform, 2U provides over 45 million learners with access to world-class education in partnership with more than 230 colleges, universities, and corporations. Our people and technology are powering more than 4,000 digital education offerings — from free courses to full degrees — and helping unlock human potential. To learn more: visit 2U.com.

About edX
edX is the education movement for restless learners and a leading global online learning platform from 2U, Inc. (Nasdaq: TWOU). Together with the majority of the world's top-ranked universities and industry-leading companies, we bring our community of over 45 million learners world-class education to support them at every stage of their lives and careers, from free courses to full degrees. And we're not stopping there — we're relentlessly pursuing our vision of a world where every learner can access education to unlock their potential, without the barriers of cost or location. Learn more at edX.org.
Learn more at https://2u.com/careers/
#NoBackRow
The above statements are intended to describe the general nature and level of work performed by individuals assigned to this position, and are not intended to be construed as an exhaustive list of all responsibilities, duties and skills required. All employees may be required to perform duties outside of their normal responsibilities from time to time, as needed.
2U is an equal opportunity employer that does not discriminate against applicants or employees and ensures equal employment opportunity for all persons regardless of their race, creed, color, religion, sex, sexual orientation, gender identity, pregnancy, national origin, age, marital status, disability, citizenship, military or veterans' status, or any other classifications protected by applicable federal, state or local laws. 2U's equal opportunity policy applies to all terms and conditions of employment, including but not limited to recruiting, hiring, training, promotion, job benefits and pay.
2U is strongly committed to diversity within its community and especially welcomes applications from South African citizens who are members of designated groups who may contribute to Employment Equity within the workplace and the further diversification of ideas. In this regard, the relevant laws and principles associated with Employment Equity will be considered when appointing potential candidates. We are required by law to verify your ability to work lawfully in South Africa. 2U requires that you submit a copy of either your identity document or your passport and any applicable work permit if you are a foreign national, along with an updated curriculum vitae.