Sales Engineer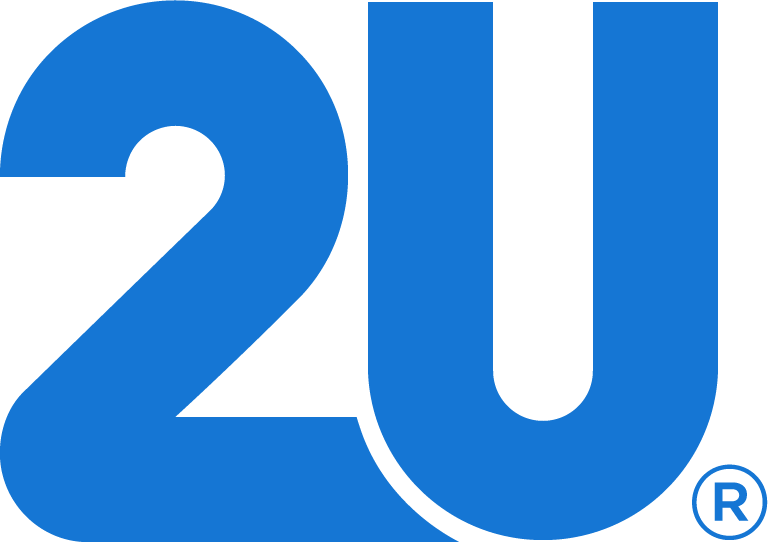 2U
Sales & Business Development
Lanham, MD, USA
Posted on Friday, May 19, 2023
At 2U, we are all in on purpose. We are motivated by our mission – to eliminate the back row in education – and connected by our shared passion to deliver world-class digital education at scale. As the parent company of edX, the world's leading online learning platform, 2U powers more than 4,000 online higher education offerings – from free courses to full degrees. Together with more than 230 colleges, universities, and corporate partners, we are helping to unlock human potential.
What We're Looking For:
Enterprise Sales Engineers are integral members of edX's Academic and Enterprise Sales team, working to cultivate our global customer base and reach as many learners as possible. This multifaceted, cross-functional role demands an action-oriented thinker with a proven capacity to identify patterns from ambiguity, a stubborn refusal to settle, an innovative perspective, and a "customer is always right" mentality. You will be viewed as "the expert" to edX's customers and team members, and you will have the opportunity to build meaningful business relationships, apply both sides of your brain, and make a truly significant impact on the lives of many, many people.
Responsibilities Include, But Are Not Limited To:
Support the edX for Business / edX Online Campus sales process with engaging presentations and demonstrations, and expert-level technical guidance on edX for Business products and services.

Interpret and communicate customer technical requirements to edX's Sales, Customer Success, Information Technology, Legal, Finance, and Product Delivery teams.
Provide consulting services, how-to guides, technical tips, and best practices to existing edX for Business and edX Online Campus customers.

Provide escalation-level support for special-designation edX for Business and edX Online Campus customers, escort/train edX for Business customers having systems integration requirements

, and leverage

product and field knowledge to

recommend and deliver streamlined customer solutions.
Business/Product Development
Represent edX for Business customers

to internal teams and advocate for their use cases, requirements, and problems.

Share competitive intelligence, with real-world examples and provide detailed customer requirements and clear statements of work describing customer needs/challenges to

the edX Product Delivery team.
Things That Should Be In Your Background:
Team Player:

Experience collaborating with colleagues having different levels of knowledge and skills, from different backgrounds--Customers, Sales Representatives, Success Associates, Product Managers, and Software Engineers.

Start-Up Mentality:

Experience working collaboratively on a small team in a high-growth environment. Experience wearing different hats and taking on additional responsibilities outside of your day-to-day responsibilities.

Bias Towards Action:

Showcased strong initiative and self-motivation; experience effectively juggling multiple priorities while retaining a sense of urgency. Experience striving to exceed team and individual metrics and applying objective criteria and intuitive knowledge to prioritize a series of items or tasks.

Problem Solver:

Strong analytical and expert troubleshooting skills. Ability to step back and see the big picture. Experience articulating the full scope of a problem and its possible solutions, and providing recommendations for which path to choose.

Data-Driven:

Comfortable working with analytical tools and reporting; experience constructing cohesive business cases and advocating for customers through the use of accurate information and data sets.

Robust Domain Knowledge: Distributed/networked systems integration experience--technology, workflow, and troubleshooting.
Expert Technical Skills: Minimum of three years of experience in full-stack web application development, including SQL, Python, HTML, and Javascript. Experience designing, constructing, and interacting with web services APIs. Experience with logging and monitoring tools such as Splunk, New Relic, and Google Analytics. Proficiency with analytical tools including Tableau, Excel, and Google Sheets.
Communication: Excellent verbal communication and business/technical writing skills. Ability to speak both technical and non-technical languages to bridge customers, sales, and product/engineering to facilitate problem-solving.
Flexibility: Availability to work off-hours, extended work days, and/or weekends when needed--we are in growth-mode!
Other Attributes That Will Help You In This Role:
Experience dealing with academic, corporate, and government learning and development markets

Educational technology domain experience, knowledge of instructional design and key principles of teaching, pedagogy, and assessment

Engineer-level experience with Docker, Django web application framework, Open edX, Snowflake, OLAP, ETL, Warehouse

ITSEC/Cybersecurity experience - ISO 27001, SOC-2, CSA, NIST, PCI, SAML

Business-level written and spoken Spanish
While this position is open to remote candidates across the U.S., we will prioritize those who live in the Washington-Baltimore metropolitan area and who are available to come into our Headquarters in Lanham, MD two days a week.
Benefits & Culture
Our global employee base is a diverse collection of innovators, dreamers, and doers working together to transform lives through higher education. We believe that every employee can advance our shared purpose, and that life at 2U should be fun and meaningful. If you're excited by the opportunity to provide over 40 million learners and counting with access to world-class online higher education, then join us – and do work that makes a difference. #NoBackRow
We offer comprehensive benefits (unique per country) and excellent work/life balance.
Full-time, U.S.benefits include:
Medical, dental, and vision coverage

Life insurance, disability, and 401(k) employer match

Employee stock purchase plan

Free snacks and drinks in-office

Generous paid holidays and leave policies, including unlimited PTO

Additional time off benefits include: volunteer days, parental leave, and a company-wide winter break
The anticipated base salary range for this role is $65,000-$85,000, with potential bonus eligibility. Salary offers are made based on the candidate's qualifications, experience, skills, and education as they directly relate to the requirements of the position, budget for the position and cost of labor in the market in which the candidate will be hired.
2U Diversity and Inclusion Statement

At 2U, we are committed to building and sustaining a culture of belonging, respect, and inclusion. We are proud of the steps we've taken to bring together an employee base that embodies diverse walks of life, ideas, genders, ages, races, cultures, sexual orientations, abilities and other unique qualities. We strive to offer a workplace where every employee feels empowered by what makes us different, as well as by how we are alike.
About 2U Inc. (NASDAQ: TWOU)
For more than a decade, 2U, Inc. has been the digital transformation partner of choice to great non-profit colleges and universities delivering high-quality online education at scale. As the parent company of edX, a leading global online learning platform, 2U provides over 45 million learners with access to world-class education in partnership with more than 230 colleges, universities, and corporations. Our people and technology are powering more than 4,000 digital education offerings — from free courses to full degrees — and helping unlock human potential. To learn more: visit 2U.com.

About edX
edX is the education movement for restless learners and a leading global online learning platform from 2U, Inc. (Nasdaq: TWOU). Together with the majority of the world's top-ranked universities and industry-leading companies, we bring our community of over 45 million learners world-class education to support them at every stage of their lives and careers, from free courses to full degrees. And we're not stopping there — we're relentlessly pursuing our vision of a world where every learner can access education to unlock their potential, without the barriers of cost or location. Learn more at edX.org.
Learn more at https://2u.com/careers/
#NoBackRow
The above statements are intended to describe the general nature and level of work performed by individuals assigned to this position, and are not intended to be construed as an exhaustive list of all responsibilities, duties and skills required. All employees may be required to perform duties outside of their normal responsibilities from time to time, as needed.
2U is an equal opportunity employer that does not discriminate against applicants or employees and ensures equal employment opportunity for all persons regardless of their race, creed, color, religion, sex, sexual orientation, gender identity, pregnancy, national origin, age, marital status, disability, citizenship, military or veterans' status, or any other classifications protected by applicable federal, state or local laws. 2U's equal opportunity policy applies to all terms and conditions of employment, including but not limited to recruiting, hiring, training, promotion, job benefits and pay.