Sales Development Representative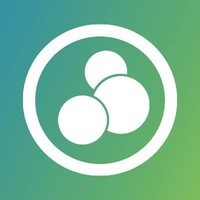 3P Learning
Sales & Business Development
Posted on Friday, May 26, 2023
26th May, 2023
What will you love about this role?

At 3P Learning we love digital learning and we want to help you inspire a love of learning by providing
engaging, meaningful and personal learning experiences through global EdTech exceptional education programs designed by educators for educators.

By joining 3P Learning, we will offer a career with purpose and meaning. We are one global team, made of many. We are truly connected and also empowered to succeed as individuals.

We are seeking a motivated and enthusiastic Sales Development Representative (SDR) to join 3P Learning team. As an SDR, you will play a vital role in driving the growth of our company by identifying and qualifying potential leads within the education sector, conducting outreach, and nurturing relationships with prospects. You will work closely with our sales and marketing teams to develop and execute effective strategies that contribute to the overall revenue growth and market expansion of our educational SaaS solutions. If you are a client-centric, task driven individual with an ability to build trust and rapport with educators combined with the ability to listen, understand, and align 3P's value propositions to those needs, then we welcome your submission.

Applicants are encouraged to submit a cover letter when applying for this position.

What you will be doing…

The Sales Development Representative ("SDR") is responsible for providing sales support to the new business sales team. Primary areas of focus will include pro-active and reactive management of both inbound and outbound client inquires and outreach, top of funnel lead management and CRM management. Other areas of include include:

Conducting research and market analysis to identify and target potential customers within the education sector, including schools, colleges, universities, and educational institutions.
Performing outbound prospecting activities, including cold calling, emailing, and social selling, to generate new leads to help build a strong sales pipeline with your Business development manager.
Engaging in meaningful conversations with prospects to understand their educational technology needs and challenges to strengthen lead when passing on.
Qualifying leads based on their potential as customers, their budget, and their alignment with our educational SaaS solutions.
Scheduling qualified appointments for the sales team, ensuring smooth handoff of leads for further engagement.
Collaborating with the marketing team to develop and refine lead generation strategies and campaigns tailored to the education sector.
Maintaining accurate and up-to-date records of all prospecting activities and customer interactions in the CRM system. (Salesforce)
Staying informed about the latest trends and developments in educational technology to effectively communicate the value proposition of our SaaS solutions to prospects.
Participating in regular sales meetings, training sessions, and team activities to enhance skills and contribute to a positive team culture.
Outbound lead generation and follow up for our Business Development Managers.
Updating and managing prospect information in our CRM (Salesforce) to ensure efficient lead management.
Ideally you will have:
1+ year of successful Sales Support or Sales Representative experience in a busy software focused Sales environment or target driven background. Equally excited to hear from recent University graduates who are hungry to launch their career.
Embodies sales and passionately showcases their love for curating new leads. Intense commitment to our pursuit of excellence.
Experience or familiarity with the UK Education sector.
Experience and aptitude for software solutions including CRM tools such as Salesforce, LinkedIn Sales Navigator and SalesLoft.
Ability to research and compile data and materials to drive actions.
As this position involves considerable liaison with clients at all levels excellent interpersonal skills, in particular communication skills, are essential.
Conviction, follow-up, resilience, and an internal drive for success.
Ideally you will be:
A great communicator – both verbal and written. You must be able to smile and dial the phone, hold a conversation, listen, adapt, and educate K-12 Teachers and Principals on 3P's software product offerings. Equally proficient at creating a clear and effective email or sales campaign.
Highly organized with an ability to pro-actively prioritize and manage your time.
Client-centric in everything you do.
We offer equal employment opportunities for all employees and to providing employees with a work environment free of discrimination and harassment.
We look forward to sharing more about 3P, our fantastic products and great culture with you soon!