National Curriculum Specialist, Math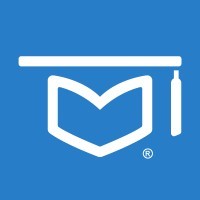 Age of Learning
United States
Posted on Sunday, April 2, 2023
Company Overview
Age of Learning®
is the leading education technology innovator, creating engaging and effective learning resources to help children build a strong foundation for academic success and a lifelong love of learning. Our research-based digital education programs have proven efficacy in increasing children's learning gains, and our curriculum is developed by an experienced team of education experts. Age of Learning's flagship product,
ABCmouse.com®
Early Learning Academy
, is an award-winning comprehensive curriculum for children.
Adventure Academy
™,
the first AAA education massively multiplayer online game (MMO), provides elementary-and middle-school-age learners the opportunity to build critical knowledge in language, arts, math, science, social studies, and more in a fun and safe virtual world. The company's School Solutions Programs include
My Math Academy®
, an adaptive, personalized program that helps students master foundational math concepts, and
My Reading Academy™
,
which helps young learners become fluent readers and build a foundation for reading comprehension and literacy. With over 10 billion learning activities completed by more than 50 million children worldwide, Age of Learning is a global leader in efforts to advance equity, access, and opportunity for all children. To learn more about Age of Learning, visit
www.AgeofLearning.com
.
Summary
National Curriculum Specialist, Math
will play a lead role in supporting the school's team with the My Math Academy program. Your contributions will make a meaningful difference by improving AofL's understanding of the school's market, the users we serve, as well as what product enhancements and messaging resonates most among our users. Your keen expertise with the Science of Math and the My Math Academy product will ensure the support you provide to the school's team is pedagogically sound and infused with best practices.
Responsibilities:
Become an expert on the company's products with a focus on math and use that expertise during sales, marketing, product management, and customer success conversations.
Develop a deep understanding of the issues faced by educators in the classroom and administrators at the campus/district level and use this knowledge to inform sales and marketing messaging.
Stay abreast on the latest educational trends at the local, state, and national level and inform school's team on actionable next steps.
Collaborate with sales for planning of strategic approach to top 100 districts including optimal messaging to reach and engage elementary curriculum leaders such as Chief Academic Officers, Assistant Superintendents and Directors of Math and consult on how to properly position My Math Academy to these stakeholders
Provide counsel to communications and marketing for refinement and customization of positioning, messaging, and sales presentations
Participate in high-value presentations for internal and external stakeholders to include conferences, webinars, and speaking engagements as a company expert on math
Work alongside product managers on completive analysis, product requirements, and other product needs regarding math.
Provide consultation and feedback on professional learning and implementation support for educators, administrators, and parents for literacy products.
Collaborate with Customer Success to support key stakeholders from school districts to create and implement detailed communication, training, and engagement plans, as well as plan and conduct consulting sessions to help district leaders make connections between product usage and instructional best practices for students and teachers around math.
Required Qualifications:
7+ years of experience in curriculum design or instructional leadership at the district level
Bachelor's degree in education or equivalent
Extensive experience in curriculum planning and design in the area of mathematics, K-12 (e.g., planning at the district or state-wide level; planning and design for commercial curriculum developers, etc.)
Demonstrable deep understanding of Early Childhood and Math best practices
Strong relationship builder with extensive knowledge of schools and districts
Strong interpersonal skills with the ability to interact and manage relationships effectively with all levels of the organization
Excellent written and verbal communication skills, with high attention to detail
District-level experience working with leadership
Strong presentation skills
Strong public speaking skills
Travel 25%-50%
Age of Learning currently provides:
• 90% of employee health and welfare benefits premiums & 65% of dependent benefits premiums
• A 401(k) program with employer match
• 15 paid vacation days (increases to 20 days on your 3-year anniversary), 11 observed national paid holidays plus 9 sick days
• Our flexible work culture means 2 or more days in the office (hybrid) or 100% fully remote options available for most positions