Senior Accountant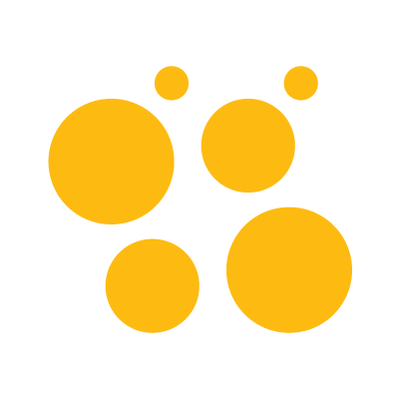 CBT Nuggets
Accounting & Finance
Eugene, OR, USA · Bend, OR, USA · Remote
Posted on Thursday, April 13, 2023
Why CBT Nuggets is a great place to work:
Work from anywhere.
While we have an office in Eugene, Oregon, the majority of our team works remotely throughout the United States.
We take work-life balance seriously.
You'll work hard at CBT Nuggets, but you'll also have plenty of time to relax and recharge. We recognize the importance of spending time with your family and friends — and having time for your hobbies and passions.
Enjoy creative freedom.
Got ideas that could benefit our learners and organization? We embrace innovation. We are always open to new ideas — and welcome them from everyone on our team.
Get involved in great causes.
NuggetLove, our charitable arm, is committed to making a difference. We support a wide range of issues ranging from education to social justice to supporting military personnel who are transitioning to civilian life.
SCOPE & GENERAL PURPOSE OF JOB:
This role is responsible for the timely and accurate accounting of revenues and expenses of CBT Nuggets, including daily accounts receivable postings, fixed asset tracking, posting monthly journal entries, reconciling accounts, and filing sales taxes for multiple states. This job will support other finance team activities and assist in supporting the
company's financial reporting requirements
.
MEASURES OF SUCCESS:
Strongly support CBT Nuggets' core values and tenets.
Provide exceptional and courteous customer service to all internal and external constituents of CBT Nuggets
Efficiently assist the Controller and other team members with fiscal duties and responsibilities
Ability to exude the team-oriented style in a positive, fun, and hard-working manner.
PRIMARY RESPONSIBILITIES:
Daily and month-end accounting processes to include posting daily receivables, monthly journal entries, financial statement preparation & review, account reconciliations, and financial analysis.
Accountable for tracking delinquent accounts and noting client status.
Collaborate with Facilities to prepare & file Personal Property Taxes for Lane County.
Oversee all accounts receivable functions and collaborate with the Sales Team on status.
Fixed Asset tracking and accounting in compliance with Capital Asset policies.
Perform research and document status on state sales tax eligibility.
Assist with tracking the status of various state income tax payments and refunds.
Assist Finance Team with procedure documentation, including computer video and written instructions.
Assist in establishing, monitoring, and auditing internal controls to maintain internal policies and fraud detection.
Assist Controller with year-end tasks and work papers to ensure prompt tax filings.
JOB REQUIREMENTS
BA/BS in Accounting from an accredited institution OR AA + 8 years of relevant experience
5+ years of professional experience in accounting
MS Excel (advanced proficiency)
Sage Intacct (intermediate proficiency)
Independent thinker and self-starter
Exceptional attention to detail
Collaborative and comfortable working on a team
Time management and organizational skills
Problem-solving skills with the ability to take the initiative to find and present a viable solution
PREFERRED SKILLS
Salesforce, CyberSource, and PayPal
Asset Keeper Pro
Certify Travel and Expense
ATTITUDE REQUIRED:
Honesty, humility, and integrity
Inclusive and respectful
Strong work ethic
Passion for learning
Comfortable with autonomy
Eager to add new skills and grow professionally
CBT NUGGETS MISSION
To continually improve the effectiveness of learning.
CBT NUGGETS BRAND COMPONENTS:
Position: The distinct point of difference our brand holds in the minds of our target audience.
- IT training you can trust.
Personality: The human traits that describe our brand as if it were a person.
-Passionate, empathetic, and accountable.
Promise: The consistent experience we commit to providing at every touchpoint.
- Learner First
Interviewing Tips
What you say doesn't matter nearly as much as what you do. Prove to us that you have passion, attention to detail, a good work ethic, and are an independent thinker through your preparation for the interview. Imagine yourself as already having the job and focus on telling us how you will help CBT Nuggets accomplish its mission with your help.
Sign up for the free trial and learn about the CBT Nuggets offering. Every teammate at CBT Nuggets has to understand our customer and our product. Prepare as if you're already on the team.
Don't be nervous, there's no reason to be. If you feel nervous, channel that energy into better use.
Smile, and enjoy the process.
Third-Party Solicitation
Headhunters and recruitment agencies may not directly submit applications for this job posting and are expressly prohibited from reaching out directly to any hiring managers or department heads via phone, email, LinkedIn, or other means of communication. All applications must be submitted directly by the job applicant."
Equal Opportunity/Affirmative Action Employer
CBT Nuggets provides equal employment opportunities to all employees and applicants for employment without regard to race, color, religion, gender (sex), gender identification or expression, sexual orientation, marital status, national origin, age, veteran status, disability, genetic information, height, weight, physical appearance, hairstyle, need for reasonable accommodations, pregnancy, childbirth, lactation or familial status. In addition to federal law requirements, CBT Nuggets complies with applicable state and local laws governing nondiscrimination in employment in every location in which the company has employees. This policy applies to all terms and conditions of employment, including recruiting, hiring, placement, promotion, termination, layoff, recall, transfer, leaves of absence, compensation, and training.
CBT Nuggets expressly prohibits any form of workplace harassment based on race, color, religion, gender (sex), gender identification or expression, sexual orientation, marital status, national origin, age, veteran status, disability, genetic information, height, weight, physical appearance, hairstyle, need for reasonable accommodations, pregnancy, childbirth, lactation or familial status. Improper interference with the ability of CBT Nuggets' employees to perform their job duties may result in discipline up to and including discharge.
CBT Nuggets provides reasonable accommodations for qualified individuals who need accommodation for medical or religious reasons, as provided by law, in regards to candidate selection, job assignment, compensation, training, benefits, promotion, discipline, and termination, unless doing so would result in an undue hardship to CBT Nuggets. The Company is committed to engaging in an interactive process for qualified individuals seeking reasonable accommodations as provided by law.
CBT Nuggets actively maintains and regularly updates its Affirmative Action Program.