Content Marketing Manager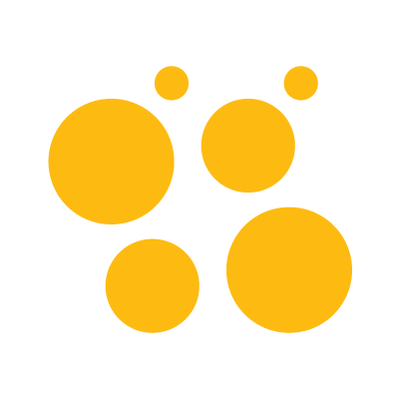 CBT Nuggets
Marketing & Communications
Eugene, OR, USA · Bend, OR, USA · Remote
Posted on Friday, April 14, 2023
Why CBT Nuggets is a great place to work:
Work from anywhere.
While we have an office in Eugene, Oregon, the majority of our team works remotely throughout the United States.
We take work-life balance seriously.
You'll work hard at CBT Nuggets, but you'll also have plenty of time to relax and recharge. We recognize the importance of spending time with your family and friends — and having time for your hobbies and passions.
Enjoy creative freedom.
Got ideas that could benefit our learners and organization? We embrace innovation. We are always open to new ideas — and welcome them from everyone on our team.
Get involved in great causes.
NuggetLove, our charitable arm, is committed to making a difference. We support a wide range of issues ranging from education to social justice to supporting military personnel who are transitioning to civilian life.
SCOPE & GENERAL PURPOSE OF JOB:
The Content Marketing Manager is a senior CBT Nuggets marketing team member reporting to the Director of Marketing who oversees the content vertically, ensuring the timely delivery of shareable, relevant, accurate content that helps us reach our traffic goals. Your primary focus is to increase logged-out web traffic via blog articles and all learner-facing content — including writing and editing blog posts, emails, landing pages, social media copy, and YouTube descriptions, and supporting other content types and marketing campaigns as needed.
WHO ARE YOU?
You're a stellar writer who's as comfortable with editorial and creative as you are with keyword research and performance metrics. As a seasoned editor or content strategist, you've led content strategy for an agency or brand and have a portfolio of writing and editing work that spans a variety of media types, including long-form technical articles as well as short, compelling marketing copy for landing pages, social posts, and email. You love IT and/or technology and are passionate about career development for our audience.
MEASURES OF SUCCESS
Blog traffic and quality of traffic (measured by conversion rate, bounce rate, average time on page, etc.)
Search rankings and link value
The number of individual and team trials generated
PRIMARY RESPONSIBILITIES:
Writing and editing: As lead editor for the blog, an SEO-driven resource for IT professionals progressing in their careers, you will be expected to oversee and edit content about technical topics and career advice that our audience of IT professionals is searching for. You'll also write shareable, relevant, accurate content for all other marketing channels (marketing campaigns and landing pages, articles, research reports, social media, infographics, emails, sales documents, etc.)
Content marketing strategy: You'll work with the Marketing Director to develop marketing campaigns and craft compelling copy that drives free trials. You'll provide strategic guidance for weekly content campaigns, oversee organic search efforts, and optimize assignments for keywords, subheads, and other SEO best practices. You'll closely monitor weekly blog traffic through GA and other performance dashboards, continually finding new ways to improve our content and maintain CBT Nuggets' reputation as a trusted resource to learners.
Editorial operations: You'll recruit freelancers, manage other writers and editors, and contribute your own assignments and other deliverables as needed. You will manage the team's content calendar and identify ways to improve content production workflows for our 100% remote team.
Communications and brand safety: You'll be the main point of contact for other CBT Nuggets teams for external communication best practices, including brand and style guidelines.
What you'll need to have...
BA/BS in journalism, marketing, advertising, creative writing, or communications
6 years experience in a content marketing role or similar (SEO editor, senior copywriter, content strategist, etc.)
Demonstrated expertise in marketing campaign strategy, with a focus on content marketing.
Proven ability to write compelling copy for all online channels (writing portfolio/clips must be submitted with application)
3 years of experience executing and analyzing content marketing campaigns
Creative thinker who can bring new content types to life and continually improve existing content/workflows through testing and analysis,
Familiarity with remote work; able to coordinate projects and meet deadlines across multiple time zones with other marketing teammates and freelancers

Software Skills / Tools Needed for the Job:

Prior experience using project management tools like Asana, Airtable, and Monday.com
Prior experience with Google Analytics and Google Drive/G-Suite
Prior experience with keyword research tools like Semrush, Moz, or similar
Familiarity with Gmail, Slack, Asana, and internal CBT Nuggets software is preferred, but not required
What would be even better if you had...
Experience marketing Software as a Service (SaaS) and/or eLearning is a plus
Experience or interest in IT career growth and technical topics that our audience is interested in

Attitude required:

Curiosity and willingness to try new things
Honesty, humility, and integrity
Inclusive and respectful
Passion for learning new things and helping others grow
Comfortable with autonomy and decision-making
OTHER DUTIES:
Please note this job description is not designed to cover or contain a comprehensive listing of activities, duties, or responsibilities that are required of the employee for this job. Duties, responsibilities, and activities may change at any time with or without written notice.
If you understand the value of hard work and you're passionate about both the mission of CBT Nuggets and your role in it, then CBT Nuggets will be a very rewarding career opportunity for you.
CBT NUGGETS MISSION
To continually improve the effectiveness of learning.
CBT NUGGETS BRAND COMPONENTS:
Position: The distinct point of difference our brand holds in the minds of our target audience.
- IT training you can trust.
Personality: The human traits that describe our brand as if it were a person.
-Passionate, empathetic, and accountable.
Promise: The consistent experience we commit to providing at every touchpoint.
- Learner First
Interviewing Tips
What you say doesn't matter nearly as much as what you do. Prove to us that you have passion, attention to detail, a good work ethic, and are an independent thinker through your preparation for the interview. Imagine yourself as already having the job and focus on telling us how you will help CBT Nuggets accomplish its mission with your help.
Sign up for the free trial and learn about the CBT Nuggets offering. Every teammate at CBT Nuggets has to understand our customer and our product. Prepare as if you're already on the team.
Don't be nervous, there's no reason to be. If you feel nervous, channel that energy into better use.
Smile, and enjoy the process.
Third-Party Solicitation
Headhunters and recruitment agencies may not directly submit applications for this job posting and are expressly prohibited from reaching out directly to any hiring managers or department heads via phone, email, LinkedIn, or other means of communication. All applications must be submitted directly by the job applicant."
Equal Opportunity/Affirmative Action Employer
CBT Nuggets provides equal employment opportunities to all employees and applicants for employment without regard to race, color, religion, gender (sex), gender identification or expression, sexual orientation, marital status, national origin, age, veteran status, disability, genetic information, height, weight, physical appearance, hairstyle, need for reasonable accommodations, pregnancy, childbirth, lactation or familial status. In addition to federal law requirements, CBT Nuggets complies with applicable state and local laws governing nondiscrimination in employment in every location in which the company has employees. This policy applies to all terms and conditions of employment, including recruiting, hiring, placement, promotion, termination, layoff, recall, transfer, leaves of absence, compensation, and training.
CBT Nuggets expressly prohibits any form of workplace harassment based on race, color, religion, gender (sex), gender identification or expression, sexual orientation, marital status, national origin, age, veteran status, disability, genetic information, height, weight, physical appearance, hairstyle, need for reasonable accommodations, pregnancy, childbirth, lactation or familial status. Improper interference with the ability of CBT Nuggets' employees to perform their job duties may result in discipline up to and including discharge.
CBT Nuggets provides reasonable accommodations for qualified individuals who need accommodation for medical or religious reasons, as provided by law, in regards to candidate selection, job assignment, compensation, training, benefits, promotion, discipline, and termination, unless doing so would result in an undue hardship to CBT Nuggets. The Company is committed to engaging in an interactive process for qualified individuals seeking reasonable accommodations as provided by law.
CBT Nuggets actively maintains and regularly updates its Affirmative Action Program.