Integrated Marketing Manager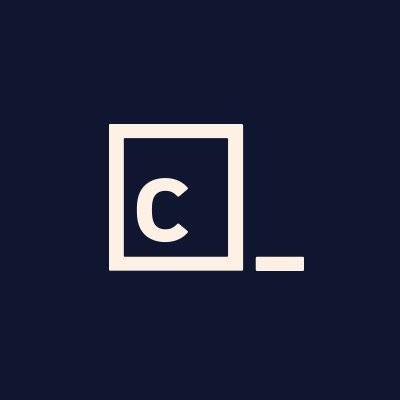 Codecademy
Marketing & Communications
Remote · Hyderabad, Telangana, India
Posted on Tuesday, November 21, 2023
We are NYC based, but remote friendly unless specified.
Hello, World! Codecademy is on a mission to build inspiring careers in technology through engaging, accessible, and interactive online coding education.
Our learners have gone on to start new jobs, launch new companies, and lead new lives thanks to their work with Codecademy, and our platform has transformed the way businesses develop and retain their teams.
Since 2011, our team has grown to over 200 employees serving 50+ million learners from 190+ countries. We've raised over $82M in venture capital funding from top investors including Prosus, Owl Ventures, Union Square Ventures, Y Combinator, and more--which gives us the capital to get stuff done in an impactful way.
Join us to help build a business that empowers tens of millions of people to lead better lives!
What's the role about ?
Codecademy is actively looking to build its India business and bring a high-quality technical learning experience to market. As integrated marketing manager/senior manager, you will be an early part of the core management team responsible for scaling the India business. You will work cross-functionally, with India and global stakeholders, to deliver on full-funnel marketing initiatives. There will be a strong initial focus on bottom of funnel conversion.
You can expect your work will revolve around :
Crafting, executing, and optimizing below-the-line marketing campaigns (e.g. email marketing, tele-calling, consumer promotions, offline and online events) to deliver on business outcomes
Setting up channel partnerships with key stakeholders such as student clubs/societies, university departments, professional tech societies, etc
Discovering, negotiating with, and managing influencer partners to conceptualize, structure, and execute brand activation campaigns
Talking to customers and deepening our understanding of the user journey, and staying abreast of competitive landscape and market trends
Measuring and analyzing the impact of key initiatives on key metrics, such as traffic, conversions, retention, and referrals
Over time, we expect the candidate to expand the go-to-market operations into top-of-funnel activity, manage a team of marketers, and evolve into a leader for the India business.
In India, you will be working with a high pedigree team, with prior experience across leading consulting firms (e.g. Bain, Kearney), educational institutes (e.g. HBS, IIM, SRCC, VIT), and high growth startups (e.g. Rocket Internet, Emeritus, GoKwik).
What do you need ?
We're looking for a rockstar marketing generalist, who is excited about setting up a go-to-market operation from scratch. Here's what we're expecting :
3-5 years of marketing experience in a consumer-tech startup, marketing agency, or D2C consumer goods company
End-to-end experience with conceptualizing, crafting, and executing marketing campaigns across paid and organic digital channels
Experience with marketing analytics. Should be familiar with Excel/SQL analysis, CRM and marketing tech stacks
Strong drive to work in unstructured, early-stage environments
Evidence of 'steep slope' learning ability and ownership mindset as he/she may have to (a) setup full funnel go-to-market operations (b) play a managerial role as the business scales
Excellent written and verbal communication skills
What makes you standout – experience in (a) early stage environments (b) managing influencer-led campaigns (c) developing and managing channel partnerships in the education sector
Check out our Engineering Values matrix on our Github here.
Equal Employment Opportunity
At Codecademy, we are committed to teaching people the skills they need to upgrade their careers. Codecademy aims to educate a richly diverse demographic of learners with our product and in order to accomplish this, we believe our team should reflect that rich diversity. Our company celebrates diversity in all of its forms-- race, gender, color, national origin, marital status, sexuality, religion, veteran status, age, ability, disability status-- and works to create an inclusive workplace where people of all backgrounds and beliefs are empowered to better their futures.
#LI-Remote