Customer Success Manager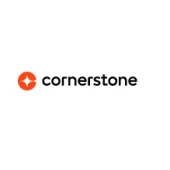 Cornerstone OnDemand
Administration
United Kingdom
Posted on Wednesday, November 15, 2023
We're looking for a
Customer Success Manager
This role is
Remote
The Content Customer Success Team is responsible for supporting customers in successfully deploying and driving adoption with their Cornerstone Content Subscriptions. These activities underpin the usage of Content Subscriptions ultimately driving upsell, cross sell, and renewal of Content Subscriptions.
The Content Customer Success Manager is an expert in what it takes to support customers in leveraging Cornerstone Content subscriptions & partner offerings in their organization. As a Content Success Manager, you are responsible for providing guidance on implementing, launching, and maintaining employee development programs, ensuring your customers' e-learning Content is deployed effectively to learners. Leveraging the resources provided by Cornerstone's Content Studio's team and Content Partners, you'll help build this entirely new service for Cornerstone customers from the ground up. The ideal candidate for a Content Customer Success Manager at Cornerstone is a solutions-minded person with a bias towards action, experience with change management, and exceptional communication and organization skills.
The objective of this role is to drive adoption of Cornerstone's e-learning Content Subscriptions across your customer base by ensuring that our content becomes an irreplaceable part of your customer's Learning and Development initiatives. Content Success Manager's performance is based on specific metrics associated with activities supporting adoption and engagement of an assigned book of business.
In this role you will...
Execute activities associated with content implementations, ongoing user adoption, and analysis of content customer engagement
Manage cross-functional relationships externally on the customer side and internally at CSOD
Serve as an advocate for your customers by analyzing and surfacing customer health and content registration data to identify trends and opportunities to improve adoption
Design processes and resources to support customers at scale
Develop a credible voice for online learning best practices in your region/territory
Collect feedback and clearly demonstrate product recommendations for CSOD product development that are data driven and will drive registrations and retention
Participate in key meetings with Customer Success Managers and Account Managers throughout the customer lifecycle
Work closely with Content Division leaders to help identify gaps and opportunities increase overall team efficiencies
Maintain a deep understanding for the evolving use case of content at Cornerstone
... and being the strong performer that you are, you will be willing to take on additional responsibilities as needed
You've got what it takes if you...
Have a B.A./B.S. or equivalent professional experience in Human Resources, Organizational Development, Business, or Finance
With 5-7 years' experience in customer facing roles such as Customer Success, Product Support, or Account Management
Fluency in English. Additional languages will be appreciated (German and/or French preferred)
Are experienced using Cornerstone OnDemand application or comparable product; high level of skill with the application
Are proficient with Excel, Salesforce, PowerPoint, and other office tools
Have a bias towards action and can manage your time and priorities
Have outstanding written and verbal communication skills with excellent follow-up to ensure customer expectations and deadlines are met
Are organized, detail-oriented, and able to manage multiple projects simultaneously
Demonstrated commitment to valuing diversity and contributing to an inclusive working and learning environment
Consideration for privacy and security obligations
Total Rewards:
At Cornerstone, our transparent total rewards program is based on three core tenets: equitable pay, market dynamic research, and skill-based appraisal.
In United Kingdom, The base salary range for this position is: 45400 - 72600 GBP. If you work outside of United Kingdom, the salary range may be different and will be applicable to your country, currency and market.
In addition to competitive base pay, the compensation package for this role may include other incentives like bonus or commission, along with a generous benefits package.
Where an individual's pay falls within the range is determined by factors including, but not limited to, job-related skills, experience, and relevant education or training.
Our Culture:
Our mission is to empower people, businesses and communities. A culture created less by what we do and more by who we are. When people ask what our team is about, we point to our core values: champion customer success, bring our best, achieve together, get stuff done, and innovate every day. We're always on the lookout for new, curious and capable people who can help us achieve our goal and we are seeking diversity in the people who join our team. We want to make sure that our company reflects the demographic of our customers, clients, and the communities in which we operate. So if you want to work for a friendly, global, inclusive and innovative company, we'd love to meet you!
What We Do:
Cornerstone is apremier people development company. We believe people can achieve anything whenthey have the right development and growth opportunities. We offerorganizations the technology, content, expertise and specialized focus to helpthem realize the potential of their people. Featuring comprehensive recruiting,personalized learning, modern training content, development-driven performancemanagement and holistic employee data management and insights, Cornerstone'speople development solutions are successfully used by more than 100 million+ people in 180+ countries and in nearly 50 languages.
Cornerstone takes special care to ensure the security and privacy of the data of its users.
Check us out on LinkedIn, Comparably, Glassdoor, and Facebook!
#LI-CG1