Account Manager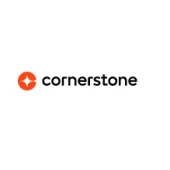 Cornerstone OnDemand
Sales & Business Development
France
Posted on Wednesday, November 15, 2023
We're looking for a
Account Manager - France
This role is
Remote
The Account Manager will be responsible for managing and growing Cornerstone's customer base. This position requires a rare and talented individual that excels in multiple business disciplines including business development, solution selling, consulting, project management and customer service.
You'll divide your time between developing relationships, handling escalations impacting customer satisfaction ratings and identifying new business opportunities within those key enterprise customers. You will work closely with key resources within Cornerstone to ensure that you and the customer are well-supported and successful. Due to time zone differences, the Client Sales Manager will need to have a flexible schedule that provides for both access by local customers and headquarters-based colleagues.

To be a good fit for this position you'll have at least 5 years of customer-facing, account management, project management, and ideally sales or consulting experience. You will need business process and technical aptitudes. Strong sales acumen, negotiation capabilities and a commitment towards winning business are strong assets. You will be or will quickly become a guide on the Integrated Learning and Talent Management industry, the Cornerstone application and the business processes that it supports. Excellent customer service skills are a requirement, as well as a positive and upbeat attitude to build satisfied and committed clients, and an entrepreneurial spirit. Finally, you'll need the professional maturity and savvy to manage and prioritise your time, work autonomously as a remote employee, and interact effectively with business and technical professionals internally and externally.

This position will report to the Director of Account Management. Success in this role may provide a host of additional opportunities for growth such as travel, career progression, and significant financial upside. We are committed not only to recruiting top talent, but also to retaining phenomenal people.
In this role you will...
Achieve assigned strategic account objectives and establish strong, long-term client relationships
Create account strategies and plans for key customer accounts to achieve stated customer and Cornerstone business objectives
Attain or exceed sales quota by identifying customers' business challenges and aligning Cornerstone products and services to create elite solutions that deliver significant value
Build and expand relationships "high and wide" in customer organisations to expand the relationship footprint
Collaborate with other functions to ensure excellent delivery of service, quality of work and the highest level of customer satisfaction possible
You've got what it takes if you have...
A strong background in a customer-facing role along with account management or sales experience in the software industry, preferably SaaS
Experience of Solution sales or consulting
A Bachelor's degree in Business, Management, HR or equivalent work experience
Fluency in French and English
Demonstrated commitment to valuing diversity and contributing to an inclusive working and learning environment
Consideration for privacy and security obligations
Total Rewards:
At Cornerstone, our transparent total rewards program is based on three core tenets: equitable pay, market dynamic research, and skill-based appraisal.
In France, The base salary range for this position is: 53800 - 86100 EUR. If you work outside of France, the salary range may be different and will be applicable to your country, currency and market.
In addition to competitive base pay, the compensation package for this role may include other incentives like bonus or commission, along with a generous benefits package.
Where an individual's pay falls within the range is determined by factors including, but not limited to, job-related skills, experience, and relevant education or training.
Our Culture:
Our mission is to empower people, businesses and communities. A culture created less by what we do and more by who we are. When people ask what our team is about, we point to our core values: champion customer success, bring our best, achieve together, get stuff done, and innovate every day. We're always on the lookout for new, curious and capable people who can help us achieve our goal and we are seeking diversity in the people who join our team. We want to make sure that our company reflects the demographic of our customers, clients, and the communities in which we operate. So if you want to work for a friendly, global, inclusive and innovative company, we'd love to meet you!
What We Do:
Cornerstone is apremier people development company. We believe people can achieve anything whenthey have the right development and growth opportunities. We offerorganizations the technology, content, expertise and specialized focus to helpthem realize the potential of their people. Featuring comprehensive recruiting,personalized learning, modern training content, development-driven performancemanagement and holistic employee data management and insights, Cornerstone'speople development solutions are successfully used by more than 100 million+ people in 180+ countries and in nearly 50 languages.
Cornerstone takes special care to ensure the security and privacy of the data of its users.
Check us out on LinkedIn, Comparably, Glassdoor, and Facebook!
#LI-RE1