Program Manager- Customer Success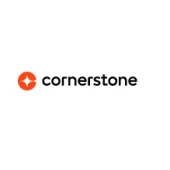 Cornerstone OnDemand
Customer Service, Sales & Business Development, Operations
Remote
Posted on Saturday, November 18, 2023
We're looking for a
Program Manager- Customer Success
This role is
Remote
We are looking for an experienced Program Manager to join our Customer Success Organization, supporting Customer Success, Professional Services and Support. This role is reporting to the Vice President of Customer Strategy & Operations involves overseeing and leading cross-functional complex projects and programs within the Customer Success organization and in partnership with other teams at Cornerstone.
In this role you will…
Program Leadership:
Develop and drive high-level program strategies focused on creating satisfied and renewing customers.
Define program objectives, key performance indicators (KPIs), and success metrics to align with our business objectives.
Collaborate with cross-functional teams to ensure program success, influencing strategy at the highest level.
Project Oversight:
Lead and oversee multifaceted projects, ensuring they are delivered with excellence.
Create comprehensive project plans, including scoping, timelines, and resource allocation.
Monitor and report on project progress, proactively addressing any issues to ensure achievement of business objectives.
Stakeholder Engagement:
Establish and maintain influential relationships with Customer Success Organization and cross-functional stakeholders.
Ensure transparent communication channels and provide regular, impactful updates to keep stakeholders fully engaged and informed.
Risk Mitigation:
Identify and address complex risks, devising sophisticated mitigation strategies to minimize disruptions to project and program success.
Proactively tackle challenges and issues that may affect customer satisfaction for our B2B partners.
Quality Excellence:
Implement advanced quality control measures to guarantee the delivery of exceptional products and services to our B2B customers.
Monitor and respond to in-depth customer feedback, introducing continuous improvements to projects and programs.
Resource Mastery:
Expertly allocate and manage resources, including budget, personnel, and advanced tools, to ensure the highest level of project and program success for our B2B clients.
You've got what it takes if you have…
Bachelor's degree in business, project management, or a related field or equivalent work experience.
Extensive experience in program and project management, particularly within a SaaS B2B organization.
Exceptional organizational, leadership, and communication skills.
Adept at collaboration with cross-functional teams, understanding complex B2B business needs.
Proficiency in advanced project management software and tools.
Exceptional problem-solving and critical-thinking capabilities.
Demonstrated success in delivering complex projects to meet stringent deadlines and budgets.
Demonstrated commitment to valuing diversity and contributing to an inclusive working and learning environment
Consideration for privacy and security obligations
You will have an extra dose of awesome if you …
PMP (Project Management Professional) or equivalent certification
#LI-ET1
Total Rewards:
At Cornerstone, our transparent total rewards program is based on three core tenets: equitable pay, market dynamic research, and skill-based appraisal.
The base salary range for this position is: $105100 - $168200 USD
In addition to competitive base pay, the compensation package for this role may include other incentives like bonus or commission, along with a generous benefits package. Additional base pay may be available if you reside in a high-cost metro area (New York City or San Francisco Bay Area).
This range reflects the minimum and maximum salary for this position. Where an individual's pay falls within the range is determined by factors including, but not limited to, job-related skills, experience, and relevant education or training.
Our Culture:
Our mission is to empower people, businesses and communities. A culture created less by what we do and more by who we are. When people ask what our team is about, we point to our core values: champion customer success, bring our best, achieve together, get stuff done, and innovate every day. We're always on the lookout for new, curious and capable people who can help us achieve our goal and we are seeking diversity in the people who join our team. We want to make sure that our company reflects the demographic of our customers, clients, and the communities in which we operate. So if you want to work for a friendly, global, inclusive and innovative company, we'd love to meet you!
What We Do:
Cornerstone is apremier people development company. We believe people can achieve anything whenthey have the right development and growth opportunities. We offerorganizations the technology, content, expertise and specialized focus to helpthem realize the potential of their people. Featuring comprehensive recruiting,personalized learning, modern training content, development-driven performancemanagement and holistic employee data management and insights, Cornerstone'speople development solutions are successfully used by more than 100 million+ people in 180+ countries and in nearly 50 languages.
Cornerstone takes special care to ensure the security and privacy of the data of its users.
Check us out on LinkedIn, Comparably, Glassdoor, and Facebook!
Equal Employment Opportunity has been, and will continue to be, a fundamental commitment at Cornerstone OnDemand. All qualified applicants are given consideration regardless of race, religion, color, gender, sex, age, sexual orientation, gender identity, national origin, marital status, citizenship status, disability, veteran status, or any other protected class as provided in applicable Federal, State, or Local fair employment laws. If you have a disability or special need that requires accommodation, please contact us at careers@csod.com.