Regional Sales Director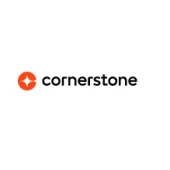 Cornerstone OnDemand
Sales & Business Development
andheri east, mumbai, maharashtra, india
Posted on Saturday, November 18, 2023
We're looking for a
Regional Sales Director
This role is
Hybrid
Cornerstone OnDemand is one of the fastest growing software companies in the world, has a pure play software-as-a-service (SaaS) offering, and is in one of the most exciting, high growth segments of SaaS, Human Capital Management (HCM). We are headquartered in Santa Monica, but have locations globally, with over 4,000 employees. Our offerings include Learning Management System, Learning Experience Platform, Opportunity Marketplace, Talent Marketplace, Performance Management, Succession & Compensation Management, Recruiting (ATS), and Onboarding. We are seeking a Regional Sales Director for Cornerstone OnDemand's India team. This individual will manage a team of Regional Sales Managers and will work closely with Marketing to drive GTM success. We are looking for a unique individual with the experience and track record of success selling into a diverse array of companies. These encompass a portfolio of companies across India; from the largest companies, to SMB, including both the Public and Private Sector. Moreover, you'll be responsible for working closely with the Alliances and Marketing team to develop your GTM strategy through both channels.

In this role you will…
Own and execute a strategic vision and regional plan that supports Cornerstone's growth objectives.


Develop plans and strategies for developing business and achieving the company's goals.
Determine the objectives and the programs and policies needed to achieve these outcomes.
Drive sales activities in the territory consistent with best practices
Provide leadership for the implementation of organizational programs and policies.
Successfully negotiate contracts and navigate business, managerial and technical issues within the region.
Create and report on business plans, monitoring its efficacy and progress.
Build and maintain an accurate and robust forecast.
Have active involvement in the management team, overseeing daily/weekly management of activities, pipelines, forecasts, and closed deals to ensure above-quota results based on successful pipeline management and coordinate team efforts for optimal delivery.
Ensure team moves in the same strategic direction to achieve its mission.
Attract top talent; assess and develop the team with an unwavering focus on developing successful people.
Create a culture of success and ongoing business and goal achievement.
Coordinate and manage weekly and monthly one on one and team-wide pipeline reviews, meetings, and training sessions to ensure ongoing improvement and best practice sharing.
Travel for in-person meetings with customers and partners and to develop key relationships.
Partner successfully with internal departments working closely with the marketing and alliances function to establish
successful support, and partner programs.
Represent the organization at official occasions, in negotiations, at conventions, seminars, public hearings and forums, and liaising between areas of responsibility.
You've got what it takes if you have..
18+ years leading successful teams in technology or HCM, to above-quota performance.
Experience managing teams in India a must, the role will require someone who can lead and manage a Country-wide team in India.
Experience managing large complex sales cycles that last six months or longer.
Experience managing remote teams to exceed company sales quotas. Strong desire to develop sales representatives in all areas of sales execution.
Exceptional business acumen and negotiation skills.
Approach to deal management and sales representative coaching that relies on a strong strategic mindset with the ability and tendency to think several steps ahead in a complex sales cycle.
A collaborative mindset with the ability to enlist internal and external resources to accomplish your goals.
Presentation and communication skills that create compelling conversations with technical and non-technical executives.
Experience with CRM tools like SalesForce.com and Microsoft Office
Bachelor's degree in Business, Marketing, Communications or equivalent. MBA degree is preferred.
Fluent in English. Additional language skills seen as attractive additional qualities.
Base location: Mumbai (preferred) or Bangalore.
Our Culture:
Our mission is to empower people, businesses and communities. A culture created less by what we do and more by who we are. When people ask what our team is about, we point to our core values: champion customer success, bring our best, achieve together, get stuff done, and innovate every day. We're always on the lookout for new, curious and capable people who can help us achieve our goal and we are seeking diversity in the people who join our team. We want to make sure that our company reflects the demographic of our customers, clients, and the communities in which we operate. So if you want to work for a friendly, global, inclusive and innovative company, we'd love to meet you!
What We Do:
Cornerstone is a premier people development company. We believe people can achieve anything when they have the right development and growth opportunities. We offer organizations the technology, content, expertise and specialized focus to help them realize the potential of their people. Featuring comprehensive recruiting, personalized learning, modern training content, development-driven performance management and holistic employee data management and insights, Cornerstone's people development solutions are successfully used by more than 100 million+ people in 180+ countries and in nearly 50 languages.
Cornerstone takes special care to ensure the security and privacy of the data of its users.
Check us out on LinkedIn, Comparably, Glassdoor, and Facebook!