Lead Product Designer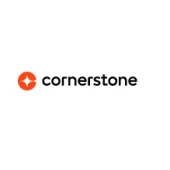 Cornerstone OnDemand
Product, Design
andheri east, mumbai, maharashtra, india
Posted on Saturday, November 18, 2023
We're looking for a
Lead Product Designer
This role is
Hybrid
Cornerstone is an AI-powered knowledge cloud for unified discovery, knowledge management, and personalized learning. Our award-winning Learning Management System (LMS) and Learning Experience Platform (LXP) is used globally by Fortune 500 companies and government organizations to solve the discovery, curation, and recommendation problems of content fragmentation across external, internal, and tacit knowledge sources.

Our mission is to democratize learning. Often called the "Netflix of Learning" our goal is to provide frictionless access to knowledge for our enterprise and association customers making learning "the way we work". Our goal is to help upskill the globe to meet the demands of a rapidly changing digital world in the 4th Industrial Revolution.

We are hiring a Lead Product Designer to help design the future of Cornerstone products. Designers serve a vital role at Cornerstone from creating the vision for new features to the craft of every beautiful detail in the product. We appreciate designers who think deeply, speak clearly, and love collaboration and feedback.

What you will be doing
Building and designing design systems as a product designer either as a team or individually.
Envision and create a design system (primarily in Figma).
Work closely with and support the UX/Product Design Teams and dev/engineering teams, across multiple products
Work closely with our creative director, graphic arts, and brand teams to ensure brand vision is conveyed in the design system
Help development teams create components by ensuring its built according to design and interaction specifications
Maintain the design system, create, and update documentation, and library components
Establish design standards and principles accompanying the design system for scalability, efficiency, and consistency
Evaluate and improve usability and accessibility of components, and be a champion for the user
Work with product designers by providing clear feedback on usage, conventions, and patterns
Improve the design to development handoff process
Give clear and usable guidance/feedback to product designers, help create new components, and promote best practices
Participate in the full product development process using relevant tools
Occasionally conduct/participate in research that is relevant to building the design system
What you should have
Undying passion for all things Design Systems.
8+ years of product design experience with mobile and web products, design Systems in Figma, XD sketch or any other design tool
Extensive experience in a senior individual contributor role, on a Product Design team for desktop or mobile.
An outstanding portfolio, showcasing a foundation in Typography, Interaction, Visual Design, and Ideation, across product and design systems
Experience working and collaborating with diverse teams in a dynamic, rapid-growth environment.
Experience partnering with Product Managers to develop the strategy and rationale for features, Library components and building/ maintain design systems
Experience with prototyping to explore and convey design solutions and evaluate and improve usability and accessibility of components, and be a champion for the user
A strong belief in user-centered design principles.
The ability to work independently to troubleshoot technical and process-related issues.
You're a go-getter, self-sufficient, and seek out answers to your questions
You're quick, you work fast, and thrive in a high-pressure environment.
You have stellar time management skills, with prior experience in a time-sensitive development environment.
You have excellent written and verbal communication skills.
All applicants must have an online portfolio accompanying their resume/cv.
Our Culture:
Our mission is to empower people, businesses and communities. A culture created less by what we do and more by who we are. When people ask what our team is about, we point to our core values: champion customer success, bring our best, achieve together, get stuff done, and innovate every day. We're always on the lookout for new, curious and capable people who can help us achieve our goal and we are seeking diversity in the people who join our team. We want to make sure that our company reflects the demographic of our customers, clients, and the communities in which we operate. So if you want to work for a friendly, global, inclusive and innovative company, we'd love to meet you!
What We Do:
Cornerstone is apremier people development company. We believe people can achieve anything whenthey have the right development and growth opportunities. We offerorganizations the technology, content, expertise and specialized focus to helpthem realize the potential of their people. Featuring comprehensive recruiting,personalized learning, modern training content, development-driven performancemanagement and holistic employee data management and insights, Cornerstone'speople development solutions are successfully used by more than 100 million+ people in 180+ countries and in nearly 50 languages.
Cornerstone takes special care to ensure the security and privacy of the data of its users.
Check us out on LinkedIn, Comparably, Glassdoor, and Facebook!