Principal IT BI Engineer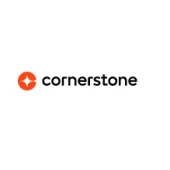 Cornerstone OnDemand
IT
Dublin, CA, USA
Posted on Saturday, November 18, 2023
We're looking for a
Principal IT BI Engineer
This role is
Hybrid
We are seeking a talented Principal IT BI Engineer in the San Francisco Bay Area. Reporting to the Sr. Manager – GTM Analytics. The right candidate has strong communication skills, passion for solving business problems with data, domain knowledge in Sales & Marketing and empathy, curiosity and desire to improve and constantly learn; has hand-on experience in Tableau, SQL & Snowflake. Proven track record of driving best practices and processes, creating actionable analytics & visualizations.
This individual will: a) Design and build performant data visualizations primarily for Customer Support & Customer Success, Sales, and Marketing departments but can also extend for Finance, HR & Services. They'll be the data evangelist for these business domain driving adoption of data & analytics across business teams, building data stories and make a major shift on how Enterprise decisions are made using data.
They will work independently and a) Partner with a global team of PMs, Business Analysts, IT/ETL engineers (onsite and offshore); b) Synthesize business meetings into clear requirements, define KPI and metrics, prioritize requirements and create roadmaps with business and mentor the team to create best in class analytics.
In this role you will…
Evangelize the data requirements in multiple business functions.
Partner with Business stakeholders in Sales, Marketing, Revenue Operations, Customer Success & Support to understand, analyze, prioritize and deliver their data and reporting needs.
Create state of the art dashboards that drive business actions.
Hands-on analysis of business data using SQL or other tools, building tableau visualizations and communicating the analysis in an impactful manner to the business teams and executives.
Write complex SQLs to analyze cross functional business data sets to find answers to business questions, test the data quality.
Troubleshoot data and reporting issues and solve it with sense of high urgency.
Understand the data from the source systems and be able to transform it into data-marts in Snowflake using complex SQL transformation.
Clearly communicate progress, dependencies, risks, issues, key metrics to business and IT leadership.
Review work from peers and mentor junior team members
Train business teams on how to self-service using Enterprise data platform.
You have what it takes if you have…
Excellent Communication Skills & ability to collaborate across multiple business and IT teams and mentor other engineers on the team
Strong knowledge of business workflows and data in Sales, Marketing, Customer Support and customer success domain.
10+ years of experience in data analysis using complex SQL & Tableau with a great eye on UI/UX of reports and dashboards.
2-3 years of Hands-on experience in using Snowflake.
Strong understanding of data warehouse concepts
Strong troubleshooting skills - identifying and fixing data issues and anomalies
Knowledge of Enterprise Business Applications – Marketo, Salesforce products (Sales Cloud, Service Cloud, Community Cloud, CPQ), Gainsight.
Bachelor's in computer science/MBA degree
Extra dose of awesome if you have…
Strong Knowledge of CRM lead, campaigns, quotes and opportunities
Tableau Desktop Certified Professional
Hands-on dbt experience
Data Science and Advanced analytics experience using Python, R
Total Rewards:
At Cornerstone, our transparent total rewards program is based on three core tenets: equitable pay, market dynamic research, and skill-based appraisal.
The base salary range for this position is: $138700 - $221900 USD
In addition to competitive base pay, the compensation package for this role may include other incentives like bonus or commission, along with a generous benefits package. Additional base pay may be available if you reside in a high-cost metro area (New York City or San Francisco Bay Area).
This range reflects the minimum and maximum salary for this position. Where an individual's pay falls within the range is determined by factors including, but not limited to, job-related skills, experience, and relevant education or training.
Our Culture:
Our mission is to empower people, businesses and communities. A culture created less by what we do and more by who we are. When people ask what our team is about, we point to our core values: champion customer success, bring our best, achieve together, get stuff done, and innovate every day. We're always on the lookout for new, curious and capable people who can help us achieve our goal and we are seeking diversity in the people who join our team. We want to make sure that our company reflects the demographic of our customers, clients, and the communities in which we operate. So if you want to work for a friendly, global, inclusive and innovative company, we'd love to meet you!
What We Do:
Cornerstone is apremier people development company. We believe people can achieve anything whenthey have the right development and growth opportunities. We offerorganizations the technology, content, expertise and specialized focus to helpthem realize the potential of their people. Featuring comprehensive recruiting,personalized learning, modern training content, development-driven performancemanagement and holistic employee data management and insights, Cornerstone'speople development solutions are successfully used by more than 100 million+ people in 180+ countries and in nearly 50 languages.
Cornerstone takes special care to ensure the security and privacy of the data of its users.
Check us out on LinkedIn, Comparably, Glassdoor, and Facebook!
Equal Employment Opportunity has been, and will continue to be, a fundamental commitment at Cornerstone OnDemand. All qualified applicants are given consideration regardless of race, religion, color, gender, sex, age, sexual orientation, gender identity, national origin, marital status, citizenship status, disability, veteran status, or any other protected class as provided in applicable Federal, State, or Local fair employment laws. If you have a disability or special need that requires accommodation, please contact us at careers@csod.com.
#LI-SN1 #LI-HYBRID