Senior Director, Data and Analytics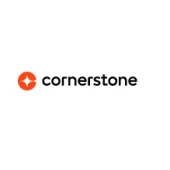 Cornerstone OnDemand
Sales & Business Development, Data Science
Dublin, CA, USA
Posted on Saturday, November 18, 2023
We're looking for a
Senior Director, Data and Analytics
This role is
Hybrid
As Senior Director, Data & Analytics within Cornerstone's IT organization, you'll define and execute the data platform strategy to enable the enterprise to make the best data-driven decisions, at scale, across all functions. Reporting to the Chief Digital and Information Officer, you will also be responsible for data management and governance function including master data management, data cataloging and data quality. You will collaborate with internal customers across all business functions to understand, refine, prioritize, and execute their data demands. You'll have deep engagement in build and buy data engineering tools to create a modern data platform. As part of this you'll compare variety of technologies and tools and choose the best-fit for scale and speed of delivery of business used cases. You'll enable industry standard DevOps practices of software engineering organization to the data platform which involves infrastructure as a code, CI/CD. You'll be responsible for creating annual budgets required to grow and sustain the data platform and engineering. The ideal candidate will have strong data and technology background required in rolling out and scaling data platforms and analytics for multiple business functions.
In this role you will…
Create best in class data engineering and technology platform for supporting self-service analytics and a strong organization to grow and support it
Partner with application leaders, solution architects and enterprise architects to develop a Master Data Management Strategy and implement processes and tools to manage the master data
Use data-driven techniques to foster innovation within the organization and serve as the organization's thought leader on analytics approaches necessary for driving business impact.
Establish the data strategy, an operating model and a future-state vision that will support growth, M&A, product and operations strategies (growing revenue, optimizing costs, and mitigating risks).
Create a data culture in organization through trainings and high-quality data, easily available via self- service reporting tools.
Partner with business and operational leaders in Go-to-Market, Finance & Accounting, HR, customer support and product engineering functions to understand their business needs and deliver technology solutions
Continuously improve data analysis models, workflows and business processes.
Responsible for delivering the full analytics program & portfolio, working closely with the IT PMO and business stakeholders.
Drive data governance and data management strategy which includes master data management, data discoverability, data quality, data compliance initiatives. Create and run Data Councils.
Implement best in class data engineering and devops capabilities.
Scale a team of data engineers, analysts, devops engineers and data scientists and responsible for their professional growth.
You have what it takes if you have…
At least 15 years of relevant functional and technical experience, including 8 years in a leadership role, building diverse teams with collaborative and innovative cultures with deep familiarity in data engineering tools, cloud technologies in AWS, streaming data technologies, data warehousing and analytics platforms.
Proven and demonstrable skills in designing and implementing data value chain processes such as data lifecycle, metadata, and master data management and information solutions. Strong understanding of master data management frameworks and process and proven experience in building a successful Master data management practice and automation/tools supporting the MDM practice.
Strong understanding of AWS technologies like Lambda, Glue streaming, Spark processing, EMR on EKS, SQS, SNS and Infrastructure as a code (Terraform/Cloudformation)
High analytical skills, metrics-driven, with ability to turn empirical data into insightful, strategic decisions and tactical team plans.
Excellent communication and presentations skills at all levels including executive management.
Solid background in cloud-first environments and building cloud-native platforms in AWS, plus working with cloud computing enterprise data warehousing (Snowflake).
Previous experience with managing cloud solutions running on AWS. Experience with ELT tools like Fivetran and DBT (for ETL) is a plus.
Understanding of a variety of data access and analytic approaches (e.g. ETL and event-driven architectures).
Previous experience implementing and scaling visualization tools (e.g. Tableau, Power BI). Tableau roll out experience is a big plus.
Experience managing and developing high-performance data teams that have enabled a data-driven culture.
Ability to work with cross-functional and IT teams at different locations both onshore and offshore with a mix of FTEs and contractors
Experience ramping and making offshore execution effective and efficient.
Experience in applying performance management processes to focus team on measurable results, promoting accountability at the team and individual level
Total Rewards:
At Cornerstone, our transparent total rewards program is based on three core tenets: equitable pay, market dynamic research, and skill-based appraisal.
The base salary range for this position is: $187800 - $300500 USD
In addition to competitive base pay, the compensation package for this role may include other incentives like bonus or commission, along with a generous benefits package. Additional base pay may be available if you reside in a high-cost metro area (New York City or San Francisco Bay Area).
This range reflects the minimum and maximum salary for this position. Where an individual's pay falls within the range is determined by factors including, but not limited to, job-related skills, experience, and relevant education or training.
Our Culture:
Our mission is to empower people, businesses and communities. A culture created less by what we do and more by who we are. When people ask what our team is about, we point to our core values: champion customer success, bring our best, achieve together, get stuff done, and innovate every day. We're always on the lookout for new, curious and capable people who can help us achieve our goal and we are seeking diversity in the people who join our team. We want to make sure that our company reflects the demographic of our customers, clients, and the communities in which we operate. So if you want to work for a friendly, global, inclusive and innovative company, we'd love to meet you!
What We Do:
Cornerstone is apremier people development company. We believe people can achieve anything whenthey have the right development and growth opportunities. We offerorganizations the technology, content, expertise and specialized focus to helpthem realize the potential of their people. Featuring comprehensive recruiting,personalized learning, modern training content, development-driven performancemanagement and holistic employee data management and insights, Cornerstone'speople development solutions are successfully used by more than 100 million+ people in 180+ countries and in nearly 50 languages.
Cornerstone takes special care to ensure the security and privacy of the data of its users.
Check us out on LinkedIn, Comparably, Glassdoor, and Facebook!
Equal Employment Opportunity has been, and will continue to be, a fundamental commitment at Cornerstone OnDemand. All qualified applicants are given consideration regardless of race, religion, color, gender, sex, age, sexual orientation, gender identity, national origin, marital status, citizenship status, disability, veteran status, or any other protected class as provided in applicable Federal, State, or Local fair employment laws. If you have a disability or special need that requires accommodation, please contact us at careers@csod.com.
#LI-SN1 #LI-HYBRID