Mathematics, Science, Language Arts, Social Studies, and Alternate Assessment Item Writers (Independent Contractors)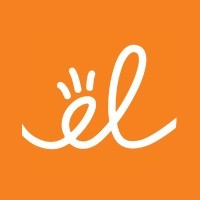 ExploreLearning
Marketing & Communications
Remote
Posted on Saturday, November 18, 2023
***This is an independent contractor position. Must be located in the United States, and should be able to attend up to 4 one-hour meetings per month, Monday–Friday during business hours.
Independent Contractor Overview:
Cambium Assessment (CAI) is looking to establish an ongoing relationship with independent consultants to support our item writing process. Cambium Assessment is a leader in statewide online assessments with a focus on integrating cutting-edge technology with content expertise to develop standardized assessments for pre-kindergarten through high school students. We are currently looking for experienced item writers, with expertise in mathematics, science, language arts, social studies, alternate assessment, or related fields.
Primary Contractor Responsibilities:
Use state specifications to independently develop original content
Understand and implement scoring techniques for a range of item types
Submit and revise all content directly in CAI authoring system
Participate in group reviews of items for content area
Implement edits to content based on feedback
Contractor Requirements:
Bachelor's degree in Education or a field related to content area
At least 1 year of experience developing items for large scale assessments
Knowledge of and experience with Common Core, NGSS, and/or state-specific standards
High level of comfort with the use of technology
Analytical skills and attention to detail
Ability to identify problems and conceptualize solutions
Ability to prioritize and meet deadlines
Ability to multi-task
Skilled at collaboration
Ability to attend up to 4 one-hour meetings per month during work hours (8 a.m.−6 p.m. EST) is preferred
Located in the United States
Sample of non-secure item writing work required with application
Required Training:
Potential applicants meeting all requirements will be selected to attend a required 1.5−2 hour virtual Item Writer Workshop, to be held between 8 a.m.−6 p.m. EST (compensation included).
If selected, all workshop attendees will be required to submit an independently produced proof of concept to demonstrate required skills.
Additional training as needed.
Why Work With Us?
When you work with Cambium Assessment, you'll be helping to design and build inspiring solutions that make a real impact on the online testing industry, as well as the educators and students we support.
Our ground breaking work includes:
Advanced computer-adaptive algorithms

Mobile support of user interfaces

Learning management systems with social media features

Universally accessible user interfaces

Machine scorable items
In the 2021–2022 school year, we delivered more than 100 million online tests, successfully supported peak testing volumes exceeding 1.3 million simultaneous test takers, while ensuring an average response time of less than a tenth of a second. We have the most advanced features of any online testing system, and we continue to push boundaries to improve student performance measurement and enabling educators with actionable insights to drive better overall educational outcomes for our students. To learn more about our organization and the exciting work we do, visit www.cambiumassessment.com
An Equal Opportunity Employer
We are dedicated to fostering a culture that celebrates unique backgrounds, ideas, and experiences. All qualified applicants will receive consideration for employment without discrimination on the basis of race, color, age, religion, sex, gender, gender identity/expression, sexual orientation, national origin, protected veteran status, or disability.