Client Success Manager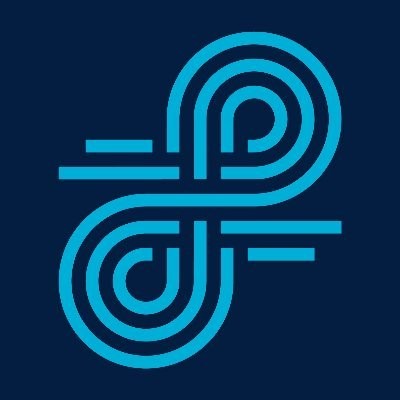 Lightspeed Systems
Customer Service
Austin, TX, USA
Posted on Saturday, November 18, 2023
Lightspeed Systems has been building solutions to help K-12 IT departments keep the technology students and teachers use safe and easily managed for twenty years, but we don't stagnate; our solutions keep getting better. Our growing company is searching for a Client Success Manager (CSM) who is passionate about maximizing client value and serving as the primary point of contact for a larger portfolio of school districts in an assigned territory.
Within this role, the CSM will be expected to manage the relationship and strategize with our district partners to ensure both retention and growth. The CSM will work to ensure a delightful customer experience, working collaboratively across the organization to assist in all aspects of the client journey, post-sale.
ABOUT THE ROLE
This position may require travel. The following are the essential functions of the position. It is not an exhaustive list.
Establish a high level of rapport and trust with clients, while demonstrating a deep understanding of district needs and initiatives
Leverage larger district partner insights to manage expectations and motivate clients to unlock and maximize the full potential of Lightspeed Systems' products
Lead strategic planning meetings with key district stakeholders and serve as a thought-partner should a client express interest in rolling out new modules or features
Support and project manage client requests, implementations, escalations, and feedback
Anticipate client needs and proactively mitigate risk throughout the client life cycle, ensuring a frictionless renewal and negotiation process to ultimately position accounts for growth
Predict and forecast risk, renewal, and expansion within client portfolio
Complete renewal lifecycle management
Partner with resellers and sales team to assist with renewals and cross-sell opportunities
Navigate, interpret, and leverage internal tools to measure and report on client experience, account health, product utilization, consumed content, and realization of value drivers
Take corrective actions in a timely manner based on this visibility and make strategic recommendations to help clients be more successful
Thought partner with clients to drive adoption of best practices for successful implementation
Prepare and facilitate business review meetings, trainings, webinars, demos, and other strategic and supportive interactions to ensure a seamless renewal
Synthesize client expectations and preferences for Product and Development Teams to make product enhancements
Identify, negotiate, and close opportunities for expansion and cross-sell, tracking all stages of the process in the CRM
Maintain accurate data in CRM, such as client contact information, subscriptions, licenses, pricing, special agreements, and more
Mitigate client cancelation requests and coordinate with necessary cross-functional teams to identify opportunities to save the renewal, resolve client issues, and help drive retention
Perform additional duties and projects as assigned
ABOUT YOU
The following knowledge, experience, skills, abilities, and key behaviors are preferred or required to perform this job:
Four-year degree preferred, minimum 3 years of client service experience or equivalent education and experience
Experience in K-12 Education or Education Technology preferred
Pleasant disposition with a client service focus
Client-obsessed; seeks to develop deep relationships with key client stakeholders to become a strategic thought-partner
Able to set and manage customer expectations appropriately
Effectively operates with high-energy and flexibility in a fast-paced, constantly evolving team environment
Detail-oriented, self-motivated, resourceful, and reliable
Exceptionally strong verbal and written communication skills, both with internal teams and external entities
Ability to listen, think logically, strategically, and tactically to solve complex problems
Confident in identifying areas of expansion through cross-selling and upselling
Excellent organizational skills with the ability prioritize multiple competing objectives and tasks
Positive attitude with a can-do mentality that enables you to be resourceful and deliver results
Ability to manage time efficiently and effectively in a fast-paced, team environment
Analytical thinker with a talent for decomposing problems and generating scalable solutions
Outcome-driven engagement leader who anticipates and overcomes bottlenecks
Capable of ingesting and synthesizing complex data down to the key story elements to compel and sell to key stakeholders
Ability to deal with ambiguity and execute in gray areas not completely defined by the role
Collaborative and looking for a strong team-oriented and supportive environment
History of managing complex client organizations with multi-threaded stakeholder management
Proficient in Microsoft Office Suite
Experience with Salesforce preferred
Knowledge about SaaS industry sales preferred
ABOUT US
For over 20 years, Lightspeed Systems® has been a leader in the ever-changing landscape of K-12 learning technology. Lightspeed Systems works with tens of thousands of schools to maximize the safety, mobility, and effectiveness of their students' learning experience. Every device can be covered with the most effective web filter, student safety monitor, classroom management software, device management tool, and analytics program available. Learn more at www.lightspeedsystems.com.
We love our employees, and we show it. A sneak peek into our BENEFITS & PERKS include:
Health

-- Medical, dental and vision insurance with healthy company contribution toward premiums. Lightspeed kicks cash into your HSA if you participate our HDHP.

Wellness

-- Paid parental leave. Healthy holiday and PTO policy, including Christmas to New Year's Day break.

Retirement

-- 401(k) matching up to 6%

Other

-- Work from where it makes sense. Pet insurance.
ABOUT OUR ATX HQ
If "work from where it makes sense" includes being onsite for you some or all the time, you will LOVE being at the ranch. Our uniquely Lightspeed (and totally Texas) corporate headquarters has everything Lightspeeders need to get the job done – and a whole lot more.
15,000 sq. ft. of open work area, offices, and huddle rooms

A private chef serving up breakfast & lunch Tuesday through Thursday every week

A state-of-the-art fitness center (with outfitted locker rooms)

Physical therapist onsite regularly

Indoor and outdoor casual collaboration spots

Pet-friendly office environment

A golf simulator, go-carts, shuffleboard, corn hole, and MORE fun
All within 31 sprawling acres of Live Oak trees that foster a natural habitat for local wildlife. It is not uncommon to be greeted daily by whitetail deer. (Maybe it wants to join your meeting?)