US-WashingtonDC-Business Development Specialist/Manager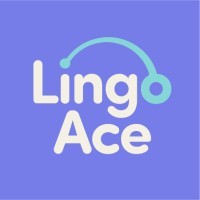 LingoAce
Sales & Business Development
Washington, DC, USA
Posted on Tuesday, April 25, 2023
Description
1. Responsible for customer acquisition and brand publicity in overseas markets. Carry out and follow up local
online and offline activities in the objectives of company's business growth needs.

2. Responsible(daily) for the complete process of business partner development, including negotiation, signing,
carrying out promotion and performance follow-up in the local markets.

3. Link with external business partners, coordinate company's internal promotion and operating resources to
formulate business plans, promoting business development in the local markets;

4. Responsible for the implementation and operation of company's business promotion activities in the region.
Collect and provide feedback regarding products' suggestions, market response and user needs.

Requirements
1. Bachelor degree or above, more than 1 year working experience in business cooperation, marketing and
sales;Chinese and English bilinguals preferred;

2. Preferred with knowledge in the overseas Chinese communities; Experience in education and training /
Chinese media / e-commerce platform is preferred;

3. Strong learning ability, strong speech ability and communication ability, good at thinking and summarizing;

4. Strong self driving force and project landing planning ability, strong sense of purpose, and able to achieve
task objectives under pressure according to schedule;
5. Obtained with overseas resources preferred.
Benefits
1. High commission rate!
2. Team support. You are not alone.