Online Math Tutor (Remote/Contract)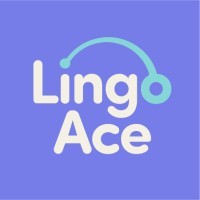 LingoAce
United States
Posted on Friday, May 19, 2023
Description
LingoAce is an online learning platform dedicated to providing a fun and engaging learning environment for children aged between 4-15 years old who want to learn both Chinese and English. After more than four years of steady and rapid growth in international Chinese and English education, we now have over ten thousand students worldwide! In 2022 we launched the exciting new Singapore Math Program!

We are looking for experienced online math tutors on a remote/contract basis. The successful candidates will be organized, patient, and able to communicate mathematical concepts in an understandable way.

About the Math program:
1. Content: Teach courses based on the Singapore Math curriculum to students aged between 4-15 years old, with most students based in the USA.
2. Class Type: One-on-one Trial (25 minutes) and small group regular class (55 minutes) with up to 6 students per class
3. Curriculum: provided by LingoAce
4. Platform: LingoAce Online Classroom
5. Student level: primary grades 2-5

Class Schedule:
1. One-on-one trial: flexible class schedule for prospective students to try out the service and meet the teacher.
2. Small group regular class: fixed schedule classes with enrolled students, twice a week, lasts 18 weeks for one semester.
* peak teaching time: 4 am-12 pm and 5 pm-11 pm EST (peak peak time: weekends)

Application Process:
1. Fill in an online Application Form
2. Finish a Live Demo lesson
3. Complete your profile and start Teaching


Requirements
Qualifications:
1. Bachelor's degree or higher, a major in Mathematics/Engineering/Science/Technology preferred
2. At least two years of experience teaching Math
3. English-speaker from the US, Canada, the UK, Australia, or New Zealand

Teaching with LingoAce provides learning opportunities for independent teachers looking to supplement their income. If you meet these qualifications and have a passion for helping students succeed in mathematics, we encourage you to apply.
Benefits
Payment:
1. One-on-one trial: $12-$15 USD per half hour, with an extra $8 USD incentive for summer bookings in June and July 2023; total potential payment for one-on-one trials in June and July 2023 will be $40-$46 USD per hour.
2. Small group regular class: $24-$30 USD per hour. The more group classes you take, the more stable your income could be. (eg. one group class can earn up to $1080 USD for one semester)

What we offer:
1. Work whenever and wherever you want
2. No minimum hours per week required
3. Fixed or flexible teaching schedule that you create
4. Referral incentive
5. Courseware
6. Online support available
7. Helpful training resources