Senior Nutrition Implementation Consultant, Remote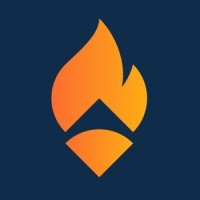 Linq
Wilmington, NC, USA
Posted on Tuesday, September 19, 2023
We are a national, innovative, high-growth software company devoted to K12 education administration. Our products beat the competition by focusing on all business operations of K12 schools, including both financial and school nutrition management. We have a deep understanding of K12 school systems and regulations, with a focus on providing creative, integrated and user-friendly solutions supported by excellent customer service. Our workforce is talented, loyal, dedicated and highly enthusiastic. This is a fantastic career opportunity for the right individual.
Unless specifically stated in the job description below, this is a remote opportunity. Candidates may reside in one of the 40 contiguous US states where LINQ is authorized for employment.
CULTURE:
We offer challenging work in a team environment. We respect each other and collaborate for continuous improvement. We are the experts in our product lines and we anticipate the needs of our customers. Our customers say we work efficiently and always strive to provide the proper solution. We have achieved this by building relationships based upon: expertise, patience, attentiveness, clear positive communication, tenacity, and a calm presence.
The Senior Nutrition Implementation Consultant partners with clients to gain a comprehensive understanding of their district and business/technical requirements and works to ensure that delivery of LINQ software addresses those needs. The Implementation Consultant ensures the transition to LINQ software is completed according to predetermined timelines and establishes a positive introduction to the new relationship between the client district and EMS LINQ.
RESPONSIBILITIES
•
Provide exceptional professional services and education to clients about LINQ software products, including TITAN nutrition software.
•
Work with clients in the project planning stage to understand and document requirements regarding LINQ products, providing best practice information to improve client experience in implementation.
•
Design and conduct knowledge transfer and configuration sessions through remote training, onsite training or through webinars and recorded sessions.
•
Educate users on LINQ software functionality and product and system configuration, assisting the client where necessary to complete required functional requirements.
•
Collaborate with team members and other LINQ stakeholders to successfully complete implementation projects in a timely manner and deliver exceptional client service.
•
Assist internal LINQ teams with creation of training resources and documentation.
•
Play an active role in proactively identifying product issues and troubleshooting issues. Report issues to escalated support team following established LINQ processes, creating documentation as required.
•
Keep up to date on administrative tasks such as attending team meetings, entering and updating data and metrics in project management tool (Wrike, Salesforce), communicating with clients, entering time reports and managing internal communications.
•
Notify management and appropriate organization/department of issues or unplanned events that could impact the effectiveness/schedule/budget of the implementation.
•
Use available resources like LINQ Academy to improve self-knowledge on industry-related issues and business-related skills.
•
Participate in LINQ user events (remote and in person) and travel when required to client sites for onsite training.
•
Perform other duties as assigned.
•
Be an advocate and champion of LINQ software and services.
PREFERRED SKILLS
•
Experience in child nutrition or K-12 education industry preferred
•
Strong knowledge and execution in project management and software services delivery
•
Exceptional client relationship and communication skills, with the ability to work directly and professionally with clients in both remote and in-person environments
•
Ability to work successfully with teams and with leadership to help build efficient and productive work environment.
•
Active listening skills and ability to communicate effectively with internal and external stakeholders in both verbal and written form.
•
Growth mindset and desire to continually develop and improve knowledge and skills
•
Spanish language (spoken and written) proficiency a plus
•
Familiarity with Microsoft Office 365 suite (Teams, PowerPoint, Outlook, Excel) and project management software (example: Wrike) a plus.
QUALIFICATIONS
•
BA/BS degree in a technical or business-oriented field
•
5+ years of relevant professional experience, including either K-12 industry operator experience or software implementation technical/professional service, or other relevant business experience.
•
Project management experience or certifications (such as PMI-based CAPM or PMP) a plus.
TOTAL REWARDS:
Remote working with a friendly virtual environment
Ability to work in a physical office, if near one of our 3 offices (Wilmington, Irvine, and Scottsdale)
One America 401k plan with 4% employer matching on total earnings, not just base (100% fully vested)
Company Bonus Plan or Target Sales Commission Plan
Flexible Open Paid Time Off Plan
10 paid holidays
16 hours of paid volunteer time
Blue Cross Blue Shield benefit network (medical/dental/vision)
Low-deductible PPO option or HDHP option with employer contributed HSA
Dental with child orthodontia
100% Employer paid Short Term Disability/Long Term Disability/Basic Life/Accidental Death & Dismemberment Insurance
Health and wellness benefits including gym and Headspace reimbursement
Professional development opportunities
EOE STATEMENT:
We are an equal employment opportunity employer. All qualified applicants will receive consideration for employment without regard to race, color, religion, gender, national origin, disability status, protected veteran status or any other characteristic protected by law.