Enterprise Field Sales Representative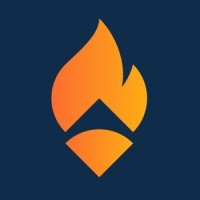 Linq
Sales & Business Development
Cincinnati, OH, USA
Posted on Saturday, November 18, 2023
We are a national, innovative, high-growth software company devoted to K12 education administration. Our products beat the competition by focusing on all business operations of K12 schools, including both financial and school nutrition management. We have a deep understanding of K12 school systems and regulations, with a focus on providing creative, integrated and user-friendly solutions supported by excellent customer service. Our workforce is talented, loyal, dedicated and highly enthusiastic. This is a fantastic career opportunity for the right individual.
Unless specifically stated in the job description below, this is a remote opportunity. Candidates may reside in one of the 40 contiguous US states where LINQ is authorized for employment.
CULTURE:
We offer challenging work in a team environment. We respect each other and collaborate for continuous improvement. We are the experts in our product lines and we anticipate the needs of our customers. Our customers say we work efficiently and always strive to provide the proper solution. We have achieved this by building relationships based upon: expertise, patience, attentiveness, clear positive communication, tenacity, and a calm presence.
We are seeking a motivated and results-driven Field Sales Representative to join our dynamic sales team. As a Field Sales Representative, you will play a pivotal role in driving the growth of our SaaS solutions by identifying, developing, and closing new business opportunities within your designated territory. Your ability to cultivate relationships, understand customer needs, and effectively communicate the value of our products will be crucial to your success in this role.
• Pipeline Development: Proactively identify and qualify leads through various channels to build a robust and well-qualified sales pipeline.
• Forecast Management: Take ownership of accurately forecasting sales opportunities and regularly update the sales management team.
• Opportunity Sourcing: Independently source new sales opportunities through networking, cold calling, and attending industry events to expand the client base.
• Sales Cycle Management: Manage the entire sales process, from initial contact through contract negotiation, ensuring smooth movement of opportunities through the sales cycle.
• Product Presentations: Deliver compelling product overviews and demonstrations to showcase our SaaS solutions' unique value and benefits to potential clients.
• Contract Negotiation: Lead contract negotiations to establish favorable terms while aligning with company pricing strategies and policies.
• Experience: At least 3-5 years of proven success in selling SaaS solutions, with a track record of achieving or exceeding sales quotas.
• Travel: Willingness and ability to travel, up to 50%, within the assigned territory to meet clients, attend industry events, and build relationships.
• Territory Expertise: Reside within the designated territory and possess a deep understanding of the market landscape, competitive landscape, and industry trends.
• Quota Attainment: Demonstrated a history of consistently achieving or surpassing sales quotas in previous roles.
• Communication Skills: Excellent verbal and written communication skills, with the ability to effectively present and demonstrate complex software solutions to both technical and non-technical audiences.
• Relationship Building: Strong interpersonal skills to establish and maintain positive relationships with prospects, clients, and internal stakeholders.
• Self-Driven: A self-motivated individual who can work independently and as part of a team, taking initiative and managing time effectively.
• Problem-Solving: Effective problem-solving skills to address customer concerns and objections while positioning our solutions as valuable solutions.
• Negotiation Skills: Proficient in negotiating contract terms and pricing to secure agreements that meet the needs of both the company and the client.
TOTAL REWARDS:
Remote working with a friendly virtual environment
Ability to work in a physical office, if near one of our 3 offices (Wilmington, Irvine, and Scottsdale)
One America 401k plan with 4% employer matching on total earnings, not just base (100% fully vested)
Company Bonus Plan or Target Sales Commission Plan
Flexible Open Paid Time Off Plan
10 paid holidays
16 hours of paid volunteer time
Blue Cross Blue Shield benefit network (medical/dental/vision)
Low-deductible PPO option or HDHP option with employer contributed HSA
Dental with child orthodontia
100% Employer paid Short Term Disability/Long Term Disability/Basic Life/Accidental Death & Dismemberment Insurance
Health and wellness benefits including gym and Headspace reimbursement
Professional development opportunities
EOE STATEMENT:
We are an equal employment opportunity employer. All qualified applicants will receive consideration for employment without regard to race, color, religion, gender, national origin, disability status, protected veteran status or any other characteristic protected by law.