Partner Marketing & Events Manager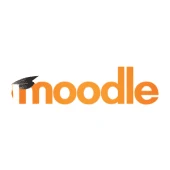 Moodle
Administration, Marketing & Communications
Spain
Posted on Tuesday, November 14, 2023
Moodle with us!
We're the world's most popular learning platform and we're on a mission to empower educators to improve our world.
We are searching for an experienced Partner Marketing & Events Manager to join our Partner team!
Due to some exciting company growth, we need some more support in our Partner team. This person will be working together with the Head of the Partner Program and the Partner Team Channel Managers to help prepare for Partner events and Partner marketing and engagement campaigns, as well as working on a variety of Partner-related communication projects. This role will also act as a conduit between the Partner Team, the Partners and the Marketing Team on matters related to Partner-related events, promotion, development, marketing, engagement, branding and communications.
This role can be based anywhere in the Europe Region! In Spain, or anywhere else in Europe. Just let us know where you are when you apply.
Learn more about your new workplace...
Moodle builds and maintains an open source learning management system, with over 100,000 registered sites and 300 million users worldwide. We're growing rapidly, with the recent introduction of exciting new products to help us become an even bigger contributor to the world of education technology.
We've built a passionate team of hard-working and driven people from all over the world, united by a shared belief in the ability of our platform to make a positive difference to our world. We respect our colleagues and value an open and innovative workplace, filled with integrity and of course a strong focus on education (yes, these are our company values!).
Find out more about us on our website.
What your new job can look like…
With the pace of Moodle, no two days will ever be the same! But most days will involve a mix of:

Event Management
Owning and managing a Partner Team event calendar, working closely with regional Channel Managers.
Researching, preparing for and occasionally representing Moodle and the Partner Team at EdTech and HR trade shows, conferences, and occasional regional Moots around the world, in conjunction with the regional Channel Managers.
Negotiating trade show stands, and liaising with trade show staff, conference stand builders, and translation services, in conjunction with the regional Channel Managers.
Working with Channel Managers to plan for and reconcile event budgets.
Creating and monitoring tracker tickets to manage workflows with the Marketing Team for trade show related support e.g. trade show wall design and printing, collateral, swag, promotional videos, social media, other PR etc.
Ensuring consistency of stand quality across all events, and work to continuously enhance the trade show experience and Moodle's ROI, while adhering to Moodle's style guide.
Researching and arranging for Moodle HQ and other speakers (in-person, virtual, pre-recorded) for events.
Assisting the Channel Managers in organising any Partner Team-led regional moots.
Preparing for an event managing the in-person Global Partners Day, including liaising with internal stakeholders, Partners, venue suppliers and speakers.
Working with the Partner Team Operations Lead to prepare for and implement the annual Moodle Partner Awards.

Marketing & Branding Support
Working with the Head of the Partner Program, Regional Channel Managers and the Marketing Team to propose Partner marketing activities and campaigns for the Marketing Team to implement. This may include white papers, webinars, paid-for ads on social media, organic social media campaigns, other promotional opportunities etc.
Identifying creative opportunities to help promote Partners and the Partner Program in a limited budget environment.
Training up new Partners on Moodle brand guidelines and marketing resources in the Partner Portal.
Working with Partners to improve Moodle branding on their websites and social media.
Monitoring Partner sites for Moodle branding violations and liaising with Partners, and where necessary the Legal Team.

Partner Marketing Development
Working with individual Partners to promote commercial improvement and assist them with ideas for their own marketing development strategies, online campaigns and events.
Working with individual Partners to make the best marketing use of published Moodle resources for their own marketing such as Marketing collateral, Moodle courses, resharing Moodle LinkedIn posts etc.
Offering Partners support with tenders and commercial bids.

Communications Management
Collating information from different teams to create a professional and informative bi-monthly Partner newsletter.
Preparing for, creating and managing an annual Partner Satisfaction Survey and associated reports for different internal and Partner stakeholders.
Organising the manufacture and distribution of Moodle Partner Plaques and Awards.
Updating Partners about Partner-related information at the Partner Monthly Meeting.
Writing press releases and internal emails to introduce new Partners
Creating posts on the Partner Portal to highlight Partner-related content.
We'd love to meet you…
Especially if you can talk to us about your:
Demonstrated experience in partner-related trade show management, event management, marketing and communications.
Strong working knowledge of a variety of event management, business development, digital marketing, communications, and social media skills.
Experience of working in a partner or channel sales-focused organisation.
Ability to organise your own workload independently in order to meet deadlines.
Highly collaborative and team focussed attitude.
Ability to travel locally and internationally from time to time, representing Moodle and the Partner Program.
Excellent communication skills (both written and verbal).
Ability to speak fluently in English, as we work in English.
Experience in the Tech, EdTech or education sectors (desirable).
Knowledge of Moodle, sales pipeline, tenders and bids (desirable).
Knowledge and fluency in one or more languages, in particular Spanish (desirable).
What life at Moodle is like…
Moodle has a globally diverse team with over 250 team members in more than 25 countries around the world. We've built a passionate team of hard-working, driven and diverse people from all over the world, united by a shared belief in the ability of our platform to make a positive difference to our world. We respect our colleagues and value an open and innovative workplace, filled with integrity and of course a strong focus on education (yes, these are our company values!)

What else, you say?
Our team can work from anywhere, with a flexible working environment that promotes true work-life balance
We believe in motivating performance rather than micromanaging it, allowing you to feel empowered to do what you do best
Gaining new skills by learning from highly skilled peers, along with your own learning and development allowance each year to support your growth
Work with a global team on a worldwide platform and make a real difference
As a certified B Corp, we are proud to be part of a global community of mission-driven companies dedicated to using business as a force for good
Other excellent benefits, like an extra 7 days paid leave to extend your weekends, recharge and enjoy a day off for your birthday!, 'choose your own' benefit options, flexible public holidays, and many more!
Does all this sound good? If yes…
Click on the following link to apply
Add your resume and anything else you'd like to add… in English, please
Press send.
At Moodle we are an equal opportunity employer that actively supports diversity and inclusion in the workplace and prohibits discrimination and harassment of any kind. We're committed to fair recruitment and selection practices, ensuring we are drawing from a diverse range of sources to attract and select the very best person for the job. Learn more in our Diversity & Inclusion Charter.