Sr. Salesforce Product Manager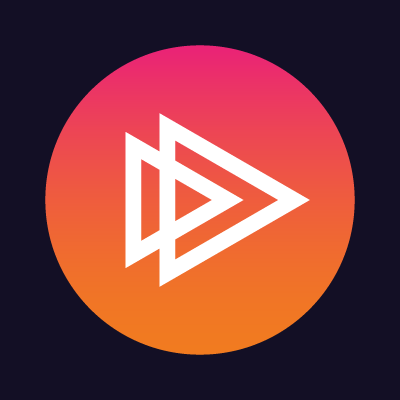 Pluralsight
Product, Sales & Business Development
United States · Remote
Posted on Friday, November 17, 2023
Job Description:
Pluralsight is the technology workforce development company that helps teams build better products by knowing more and working better together. Using our Skills and Flow products, teams can develop critical skills, improve processes and gain insights through data.
We build this exciting product ecosystem by working with smart people and uniting behind a passion for what tech can create. We're a group of good-natured, nimble go-getters dedicated to helping people and businesses build better with technology. That means when we see opportunities to create, we go for it. We don't let the unknown stop us from solving challenges and winning together. And most importantly, we treat each other like adults. If you can see possibilities where others see problems, have candid conversations to ensure all voices are heard and thrive in a collaborative environment, you'll do some of the best work of your career here.
We are seeking a Sr. Salesforce Product Manager to serve as the Sale Stack domain specialist. You will be a valued member of the Business Technology team primarily focusing on the opportunity and territory management processes and will help drive the Pluralsight's Revenue team's vision. You will collaborate with the sales, sales operations, and finance team to evaluate, select, configure and deploy new Sales technology tools. You will lead the integration of Sales Technology tools into enterprise technologies and databases.

Key Responsibilities:
Salesforce Expertise: Demonstrate a profound understanding of Salesforce and its interconnected applications to drive revenue growth effectively.

Detail-Oriented Approach: Translate ambiguous user needs into well-defined features through meticulous documentation, collaboration, and empathizing with end-users.

Effective Communication Skills: Confidently articulate thoughts both verbally and in writing. Skilled in guiding discussions, fostering productive debates, and swiftly arriving at decisions.

Strategic Impact Focus: Identify and prioritize work that aligns with strategic objectives, translating them into clear, actionable requirements and business process flows.

Lean/Agile Mindset: Prioritize efficient execution while maintaining high-quality deliverables within a lean/agile system.

Collaborative Approach: Successfully collaborate with Sales and development teams, offering innovative solutions without compromising user experience, comprehending business challenges effectively.

Ownership and Continuous Improvement: Drive end-to-end ownership of the product area, from inception to delivery, release, and subsequent improvements.

Emotional Intelligence and Leadership: Exhibit leadership without formal authority, displaying a proactive approach to accomplishing tasks and sharing credit, ensuring project progression.

Comfort with Complexity: Demonstrate an understanding of synchronous/asynchronous integrations, data, and the implications of customization to aid in scoping and prioritization.

Balanced Approach: Efficiently manage tactical daily responsibilities while maintaining a strategic focus on driving progress.

Relationship Management: Establish and maintain relationships with various business partners such as Sales Ops, Sales, Marketing, Finance, and Commerce teams.
Required Skills:
Product-oriented Mindset: Possess subject matter expertise in go-to-market technology to align with the company's strategic objectives.

Salesforce Expertise: 8+ years of hands-on experience in implementing diverse Salesforce projects/programs utilizing Sales Cloud, Service Cloud, Partner Communities, Lightning, CPQ, etc.

Product Management Experience: 5+ years in roles like Product Manager, Sr. Business Systems Analyst, or Product Owner within a Scrum environment

Salesforce Certifications: Strongly preferred certifications such as Certified Administrator, Sales Cloud Consultant, App Builder, Community Consultant, etc.

Experience in SaaS Environment: Previous experience working with Scrum teams in SaaS companies using cloud applications like Salesforce, Marketo, Certinia (previously Financial Force), NetSuite/Zuora, MuleSoft. Salesforce CPQ is a plus.

Passion for Clarity: Exhibit a passion for bringing order to chaos.

Educational Background: BS/MS/MBA in Information Systems, Business, or relevant experience.

#LI-JM2