VP, Customer Excellence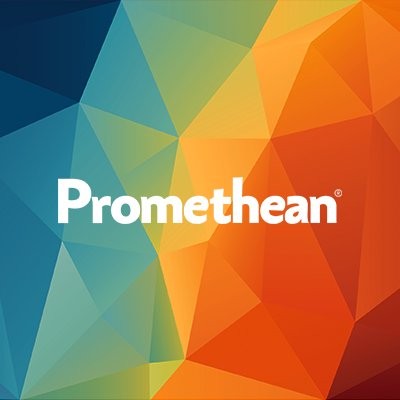 Promethean
Customer Service
United Kingdom
Posted on Thursday, March 30, 2023
Who is Promethean?
Collaborative discovery is at the heart of the learning experience. With more than two decades helping people learn and grow together, Promethean is a true partner for educators, innovators, and business leaders. Our award-winning interactive displays and lesson delivery solutions transform learning and workspaces into creative, connected environments to foster collective success.
At the heart of Promethean is a team of education strategists, designers, and technologists that is dedicated to inspiring engagement and empowering teachers and students around the world. Our goal is to make education technology commonplace in all learning environments, and we strive every day to develop intuitive solutions that speed learning, insights, and creativity.
The Promethean team spans the globe and our work impacts the lives of millions of teachers and students. We stand by our solutions and our employees, offering highly competitive benefits and compensation, as well as providing a work-life balance that lifts and sustains us as we navigate a new future.
We are #TeamPromethean. Join us.
The Operations team is a global unit dedicated to helping our products go where they need to be, our customers being successful, and our organization to achieve at an exceptionally high level. We do work that makes a difference. Being a part of our team means that success is both attainable and well-earned.
As the VP of Customer Excellence, you will lead the teams that manage our contact centers, technical escalations, warranty and after sales service at Promethean. You are a leader that loves customers, that is data driven, and thrives bringing the customer experience to new heights. You will drive strategic direction to ensure that are customers are delighted with Promethean; from delivery to unboxing to calling support.
Job Duties and Responsibilities:
A track record for building and growing a world-class organization in a demanding, fast-paced environment
Demonstrated leadership to make rapid decisions and problem-solving
Excels in collaborating across the enterprise and at all levels of the organization
Proven experience building and running a business with a data-driven approach
Proven track record working with Product Management to deliver customer functionality
Demonstrated success in building a customer support, customer success, and/or quality function
Strong verbal and written communication skills
Bachelor's Degree from an accredited university
Demonstrated knowledge of key business financial metrics and to connect changes to financial risk or improvements.
Broad-based business and technology professional with 15+ years of experience leading a large, high-growth organization delivering technology solutions
Ability to build an operating model with tools, processes, and people to drive a scalable customer experience
Analytical and negotiation skills, particularly at executive levels
Job Skills and Qualifications:
15+ years of work experience in a leadership position
10+ years of work experience in technology
5+ years in experience in customer support or related role ideally with prior experience in quality
Passion for technology and innovation
Strong understanding of Educational Technology and its customer base
A technical degree and MS or MBA
Lean/Six Sigma Master Black Belt
Experience deep diving failure modes to root cause and creating action to resolve, build alarms and business process changes
Ability to handle changing priorities and use good judgment when working in stressful situations
At Promethean...
We take our work seriously because it has impact! We empower students worldwide to learn. We are driven to continuously innovate and develop educational technology that inspires students to unleash their potential. We believe in the power of education to change the world and come to work each day with our sleeves rolled up ready to make a difference! However, we also appreciate that life isn't just about work. We are a small company with big rewards and understand that you also need time to unwind. Join a company where you can be your best self, work on challenging problems, and have some fun along the way; join Promethean.
Promethean is honored to be an equal opportunity workplace. We realize that by creating teams rich in diverse thoughts and experiences, our people, company and customers are free to thrive. We are committed to providing equal employment opportunities regardless of race, color, national origin, religion, creed, genetic information, sex (including pregnancy, sexual orientation or gender identity), age, marital status, disability, military or veteran status; or any other protected classifications or characteristics under applicable local laws. In addition, Promethean values privacy and the protection of personal information.
For information regarding personal information we collect and our use of such data please see our privacy policy:
https://bit.ly/2I83hwP
#Promethean #EdTechJobs