Inside Sales Representative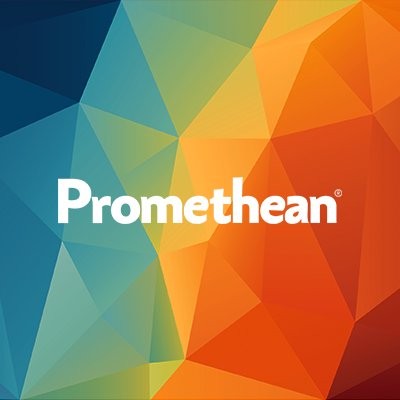 Promethean
Sales & Business Development
Germany
Posted on Tuesday, April 25, 2023
Who is Promethean?
Collaborative discovery is at the heart of the learning experience. With more than two decades helping people learn and grow together, Promethean is a true partner for educators, innovators, and business leaders. Our award-winning interactive displays and lesson delivery solutions transform learning and workspaces into creative, connected environments to foster collective success.
At the heart of Promethean is a team of education strategists, designers, and technologists that is dedicated to inspiring engagement and empowering teachers and students around the world. Our goal is to make education technology commonplace in all learning environments, and we strive every day to develop intuitive solutions that speed learning, insights, and creativity.
The Promethean team spans the globe and our work impacts the lives of millions of teachers and students. We stand by our solutions and our employees, offering highly competitive benefits and compensation, as well as providing a work-life balance that lifts and sustains us as we navigate a new future.
We are #TeamPromethean. Join us.
Der Inside Sales Representative unterstützt die Leistung des Vertriebsteams während des gesamten Lead- und Opportunity-Zyklus. Der Inside Sales Representative ist in erster Linie verantwortlich für die Unterstützung der Area Sales Manager, Kaltakquise, Up- und Cross-Selling, die Unterstützung von Endbenutzern und Partnern, die Bereitstellung von Vorlagen und Richtlinien für Verkaufsgespräche und die Geschäftsplanung.
Der Inside Sales Representative unterstützt den Inside Sales Manager im Tagesgeschäft wie Reporting, Datenanalyse und Besprechungsvorbereitung. Der Inside Sales Representative ermöglicht eine effektive, professionelle Zusammenarbeit mit Teams im gesamten Unternehmen, z. B. Vertriebsregionen, Marketing, Channel und Produkt.
Zu den Hauptaufgaben gehören:
Administrative Unterstützung der Area Manager Sales im Tagesgeschäft
Erste/r Ansprechpartner/in für Kund/-innen und Partner/-innen
Pre- und Aftersales Aktivitäten
Opportunity und Pipeline Management
Lead Management in CRM Software Salesforce.com
Erstellung und Analyse von Berichten und Präsentationen
Koordination und Planung von verkaufsfördernden Aktionen
Teilnahme an Messen und Fachhändler Tagungen
10% Reisetätigkeit
Benötigte Qualifikationen:
Mindestens 2 Jahre Berufserfahrung im Vertrieb oder Vertriebsinnendienst
Kommunikationsstarke, offene und teamfähige Persönlichkeit mit Leidenschaft zum Vertrieb
Affinität zu technischen Produkten wünschenswert
Hohe Kunden- und Serviceorientierung
Sicherer Umgang mit Microsoft Office
Kenntnisse in Salesforce.com und IBM Cognos von Vorteil
Sehr gute Kenntnisse der englischen Sprache in Wort und Schrift
Wir bieten Ihnen:
einen spannenden und abwechslungsreichen Job in einem Wachstumsmarkt
eine attraktive Vergütung, einschließlich anderer Leistungen, wie z.B. betriebliche Altersversorgung
Anteilige Kostenübernahme von Fitnessangeboten
30 Tage Urlaub
Open Space Arbeitsplatz
Unbefristeter Arbeitsvertrag
Arbeiten in einem motivierten, internationalen Team in sehr guter Arbeitsatmosphäre
flache Hierarchien
berufliche Weiterbildung und Entwicklungsmöglichkeiten
regelmäßige Teamevents
At Promethean...
We take our work seriously because it has impact! We empower students worldwide to learn. We are driven to continuously innovate and develop educational technology that inspires students to unleash their potential. We believe in the power of education to change the world and come to work each day with our sleeves rolled up ready to make a difference! However, we also appreciate that life isn't just about work. We are a small company with big rewards and understand that you also need time to unwind. Join a company where you can be your best self, work on challenging problems, and have some fun along the way; join Promethean.
Promethean is honored to be an equal opportunity workplace. We realize that by creating teams rich in diverse thoughts and experiences, our people, company and customers are free to thrive. We are committed to providing equal employment opportunities regardless of race, color, national origin, religion, creed, genetic information, sex (including pregnancy, sexual orientation or gender identity), age, marital status, disability, military or veteran status; or any other protected classifications or characteristics under applicable local laws. In addition, Promethean values privacy and the protection of personal information.
For information regarding personal information we collect and our use of such data please see our privacy policy:
https://bit.ly/2I83hwP
#Promethean #EdTechJobs