People Operations Manager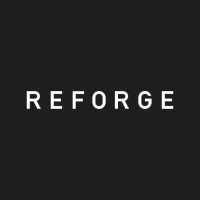 Reforge
People & HR, Operations
Remote · United States
Posted on Wednesday, April 19, 2023
ABOUT THIS ROLE
Here at Reforge we have an ambitious product vision paired with the goal of being the company where our employees will do the best work of their careers. As People Operations Manager, you'll support our most important resource: our people.
We are looking for an empathetic and solution-oriented People team member to work cross-functionally in finding creative solutions to compliance, system and process optimization, and total rewards across the employee lifecycle. We are passionate about building equitable and inclusive policies, programs, and practices that shape the employee experience and contribute to the success and continued growth of Reforgers.
WHAT YOU'LL DO
Payroll & Benefits: Serve as a resource for benefit related questions, support annual open enrollment efforts, assist in compliance reporting, payroll audit and processing twice per month and employee questions regarding their paycheck. Meet with new hires to review benefit enrollment process. Various compensation assistance duties as assigned. Partner closely with FP&A to ensure all people ops, payroll and total rewards payments are accounted for accurately.
Compliance: Review and create the employee handbook and new policies, while maintaining and refreshing existing. Participate in internal process and system audits as requested. Complete tax and business registration in new states, cities and municipalities as needed. Audit quarterly payroll tax filing in partnership with finance and our payroll provider to ensure account accuracy. Partner with our benefits broker monitor to ensure adherence with federal, state, and local legal requirements by reviewing existing and new legislation and advising the great term on needed actions. Assist with sponsorship and employment verification requests and processes.
Onboarding & Offboarding Support: Partner with our Recruiting & IT teams to ensure a smooth onboarding and offboarding process. Own the new hire set up in BambooHR. meet with new hires to walk through benefits, fill out onboarding paperwork, review policies, perks and answer questions in their first 30 days. Work with hiring managers to ensure onboarding plans are created to facilitate a smooth transition into both the role and the culture.
Tool & System Liaison: Act at the primary stakeholder for all vendor relations. Support the customer service needs of our various systems when issues, questions or challenges arise. Systems in use are BambooHR, Sequoia, Paylocity, Cocoon, Fidelity, ChartHop, Pave, and Carta as an example. Help to ensure that our People data is accurate by entering and keeping data in our systems current. Prepare and process internal organizational changes such as promotions, department transfers, separations, etc. Audit our API feeds to make sure all employee information is flowing smoothly and correctly from one system to another and work with vendors to implement enhancements.
Employee Relations/Engagement Support: Act as first line of defense for all employee relations questions. Provide administrative support for our employee recognition and community engagement processes such as birthday & anniversary recognition, gift giving to provide support for our employees that have a family emergency or fall ill, as well as in celebration for those expanding their families.
Leave Management Assistance: Support leave management vendor (Cocoon) as well as employees with regard to leave of absence questions. Maintain Cocoon portal with our most up to date policies. Manage and track all employee accommodations from request to approval.
Additional HR Responsibilities: Monitor and ensure all other ad hoc requests to the People team are addressed or funneled to the right person. Assist with standard terminations and/or investigations as needed. Prepare separation documentation and track signatures as needed.
WHO YOU'LL WORK WITH
People Team
Finance & Accounting Team
IT Team
All employees
WHAT WE'RE LOOKING FOR
Must Haves:
5+ years experience supporting the HR function in a start up environment
2+ years experience supporting payroll, benefits and/or leave management
Full command of Excel to create reports, manipulate data to tell a story using various functionality of the tool
Prior experience supporting company onboarding/offboarding processes from an operations perspective to include setting up new hire in HRIS, completing required documentation, supporting with benefit enrollment etc.
Experience utilizing and navigating HRIS and ATS (Paylocity, BambooHR, Greenhouse, and Pave knowledge a plus)
Ability to handle confidential and sensitive subject matter with discretion, integrity and respect
Ability to synthesize and communicate complicated information in a simple way that is digestible for audiences of all levels
Ability to handle confidential and sensitive subject matter with discretion, integrity and respect
Ability to operate with high levels of autonomy and navigate shifting priorities.
Ability to confidently make decisions with minimal guidance and provide data backed recommendations
Nice to Haves:
Experience leading or supporting a full system implementation including API setup
Prior experience acting as the primary owner of payroll tax and compliance.
Prior experience operating in a remote workforce
Prior experience assisting or managing terminations and/or investigations
Prior experience with sponsorship and other immigration matters
Previous experience assisting with employee engagement initiatives
Prior work participating and/or leading and managing cross functional projects
Prior experience flexing between strategy and implementation of new concepts and ideas.
Attributes that will make you successful in this role:
Detail-oriented: Details are key and being able to think through a problems, identify gaps and stakeholder impact, create a solution and ensure all required parties are updated and aligned.
Strategic/Systems Thinker: Think beyond foundational payroll, benefits and process/policy to how to understand and attack problems from the root cause and build solutions that scale.
Prioritization + Multi Tasking: Able to identify and meet important deadlines while managing several projects at once. This person should be a true utility player who can seamlessly flex within shifting priorities.
Highly adaptable: Every member of our Series B start-up is continually expected to stretch, grow, and evolve our thinking and processes so we continue to excel in the unique roles we play. This person should embrace the messy middle, be able to chart a path through it, and appreciate it for the learning opportunities it presents.
Empathetic: Passionate about employee experience, anticipating and proactively resolving employee questions and pain points
BENEFITS
The internal mission of Reforge is to create an environment where you create the best work of your career. In order to do that we offer:
Flexible/Distributed Work Environment - Everyone does their best work in different environments. We operate as a distributed-first team and offer financial support that enables you to create the schedule and environment that fits to you.
Professional Development - We focus on a culture of learning. We offer full financial reimbursement for almost all professional development interests and efforts.
Benefits - We offer top rated health, vision, and dental insurance. We cover 100% of monthly premiums for employees, and 70% for dependents.
Salary + Equity - We offer highly competitive salary and equity inline with top tier technology companies.
401k - We offer the opportunity for you to contribute to a 401k directly from your paycheck
Flexible PTO - Having plentiful "off the grid" time is a key to doing your best work. We offer flexible PTO. Take time when you need it. Everyone must take at least 10 days per year, and we highly encourage more.
At Reforge, we believe in the strength that difference brings to our business, our culture, and our community. We value the opinions and experiences of all our employees and are proud to be an equal opportunity employer. We do not discriminate against any employee or applicant on the basis of race, color, ancestry, national origin, religion or religious creed, mental or physical disability, medical condition, genetic information, sex (including pregnancy, childbirth, and related medical conditions), sexual orientation, gender identity, gender expression, age, marital status, military or veteran status, citizenship, or other characteristics protected by law.