Technical Product Manager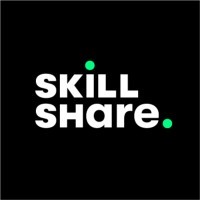 Skillshare
IT, Product
Mexico · Remote
Posted on Friday, March 24, 2023
At Skillshare, we're building a global community of curious, lifelong learners. Our Payments and Compliance team builds the reliable platform to provide our teachers with income, our students with access to learning, and the internal tools to ensure the right transactions are taking place. As an international company used across the world and translated into 5 languages, this team ensures a robust and secure experience no matter where our users may be.
We're excited to welcome a Technical Product Manager who will work closely with teams across the company to ensure that we're providing a secure, welcoming, and relevant payment experience, and that our systems are fully integrated, fault-tolerant and resilient – even at high volume.
Note: this role can be held in Mexico, Colombia, Brazil, and Costa Rica.
What you'll do
Work closely with engineering, product, support, finance, data, legal, and marketing teams to develop ongoing strategy and roadmaps regarding payments, compliance, and trust & safety.
Define and implement platform improvements to ensure a seamless user checkout experience
Monitor platform health and work closely with support to triage issues
Lead the strategy with our payment providers to power our user markets and offerings (we're currently using Stripe and PayPal)
Ensure users and business are protected by keeping our product compliant to tax and privacy regulations
Why we're excited about you
You have experience owning a business-critical domain as a Product manager such as payments, compliance, or security
You have experience leading or contributing to projects with third party integrations
You're technical enough to talk shop with and gain the respect of world-class engineers, and comfortable communicating complex financial concepts to non-technical teams and leaders across the company
You're a creative problem solver, who is able to incorporate quantitative data, qualitative insights, and macro business trends to pivot and iterate on original ideas
You have proven ability to proactively lead teams and work cross-functionally with product, engineering, analytics and marketing in a highly collaborative environment
Why you're excited about us
Impact: Ensuring a strong platform underlying the user experience is critical to our company's growth, and you'll play a key role in supporting our continued growth
Growth: You'll have the opportunity to wear a lot of hats and take on more responsibility over time
Our team: We have a passionate, talented team that is a lot of fun to work with
Our mission: We're doing work that matters – connecting lifelong learners around the world and empowering them to pursue their creativity
Flexibility: We believe that doing your best work means living a full life. That means different things for everyone, so we optimize for trust, invest to support remote teams, have an unlimited vacation policy (with a required minimum!), and encourage work-life balance.
About Skillshare
Skillshare is an online learning community whose mission is to connect curious, lifelong learners everywhere – and, in so doing, build a more creative, more generous, and more prosperous world. Today, our community has grown to millions of members who come to Skillshare to learn creative and entrepreneurial skills, network with peers, and even teach a class themselves. We are backed by OMERS Growth Equity, Union Square Ventures, Spark Capital, Amasia, Spero Ventures, and Burda Principal Investments.
Skillshare is committed to building a diverse team that reflects a variety of backgrounds, perspectives, and skills. We work to ensure a consistent interview process, and inclusive work environment for all