Director of Organic Growth and Retention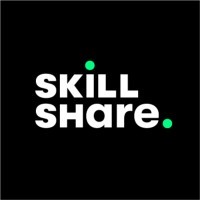 Skillshare
Sales & Business Development
Remote · United States
Posted on Wednesday, March 29, 2023
As the Director of Organic Growth & Retention at Skillshare, you and your team will be responsible for the company's new sales & customer acquisition for all our organic channels. You'll also oversee retention marketing as part of a larger working group. You'll work across the organization to develop a strategy that involves content, product, and marketing to grow traffic and sales by an order of magnitude. You'll report to the VP of Growth and own a critical area of the business.
The ideal candidate has a track record of successful organic growth programs and projects. They will use a combination of thoughtful analysis, clear planning, and hand-on management to achieve results. This is an opportunity to make an impact at the highest level of the organization.
What you'll do:
Be responsible for all growth KPIs for organic channels, including search, direct, app, email, and social.
Build and maintain excellent channel operations, overseeing data hygiene, funnel measurement, search rankings, keyword opportunities, content research, SEO/CRO experiments, project tracking, team processes, and more.
Manage and develop a team of functional experts, spanning SEO, ASO, CRO, content, email, nurture & retention marketing, and others as needed.
Work cross-functionally, especially with product & engineering, to oversee a roadmap of improvements and additions for SEO, site speed, traffic growth, CRO, app downloads, and visitor value.
Develop business cases and proposals with a clear investment thesis and payback. Lead the projects, own the outcomes, and continue improving.
Why we're excited about you:
Experience developing and executing a successful strategy for SEO and organic growth. Can share a portfolio of product and content projects that have driven organic growth at scale.
Track record of building high performance organic growth teams. Preferably managing and directing a mix of content, marketing, and technical teams.
Highly curious and open-minded. Able to combine knowledge and creativity to develop strategies tailored to the constraints and situation.
Great editorial judgment and vision, balancing content quality with growth needs.
History of getting hard things done and persistence to see complex projects through.
Why you're excited about us:
Impact: You will have both support and autonomy to drive results.
Growth: You'll have a key role on a high-visibility team. There will be opportunities to shine professionally and reach new milestones in your career.
Our team: We are a passionate, high-performance team that is a lot of fun to work with. Our culture has been consciously designed to encourage transparency, curiosity, creativity, and impact.
Our mission: We're doing work that matters – connecting lifelong learners around the world and empowering them to pursue their creativity.
Flexibility: We believe that doing your best work means living a full life. That means different things for everyone, so we optimize for trust, invest to support remote teams, have an unlimited vacation policy (with a required minimum!), and encourage work-life balance.
Salary: We think the salary range for this role is $170,000-$190,000 + equity, depending on skills and experiences. If this role is of interest to you, you should apply no matter what. You can trust us to make an assessment based on your unique skills and experience and communicate that with you.
About Skillshare
Skillshare is an online learning community for creatives. We have thousands of inspiring classes for creative and curious people, and millions of members who come together to find inspiration and take the next step in their creative journey. We are backed by Union Square Ventures, Spark Capital, Amasia, Spero Ventures, and Burda Principal Investments.
Skillshare is committed to building a diverse team that reflects a variety of backgrounds, perspectives, and skills. We're proud to be recognized as a top place to work by
BuiltinNYC
,
Crain's
, and
Forbes
, in addition to being one of the five best places to work for women by
Bpeace
, and a top-rated workplace for dads by
Fatherly
. We work to ensure a consistent interview process,
fair compensation
, and inclusive work environment for all.