SVP, Engineering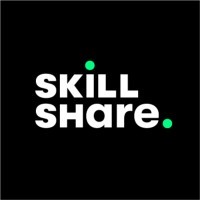 Skillshare
Remote · United States
Posted on Saturday, April 29, 2023
As our SVP, Engineering, you'll lead a ~40-person engineering team to deliver amazing products to the world's largest creative learning community. This is a people-first role, and we will look to you to inspire our engineering team to deliver more than they thought possible. This is also a product and strategy role.
You will work closely with the VP of Product to define and sharpen our product vision and then bring it to life with a maniacal focus on putting value in our users' hands. And finally, this is an executive role. You will work closely with the CEO, exec team, and Board of Directors to shape and then execute the company's long-term strategy.
What you'll need to be successful in this role
Leadership and management: You can recruit, engage, develop, and retain amazing technical talent.A healthy sense of urgency: You can lead a team to do more than they thought possible and feeling great about their accomplishments.
Consumer streaming, subscription, and/or online learning experience: We want someone who brings experience at similar businesses to accelerate our own evolution.
Strong product strategy: You will be an invaluable partner to our VP Product and play a key role in the development and execution of our roadmaps.
Executive experience: You are comfortable engaging with Board members, investors, and the company as a whole, and your experience inspires confidence from all of our stakeholders.
Collaboration & Trust: You can build cross-functional relationships and establish trust and support between engineering and other teams.
Diversity & Inclusion: We work to increase representation at all levels and make sure our employees feel valued and included, and as a leader, you care deeply about this and will help us execute on these goals. Global perspective: We serve a large international audience, with ~50% of our students and ~60% of our teachers outside of the US.
Distributed team management: We are a fully remote workforce, and we need a leader comfortable with the benefits and challenges of working in this new model.
Success at scale: You clearly understand what success looks like at scale and how to build an engineering team over time.
Why you want this job
Skillshare's mission: Creative professionals and hobbyists worldwide use our platform to find personal inspiration and professional development.
Healthy, stable financials: We've been EBITDA positive for 2 straight quarters and have plenty of cash on the balance sheet.
A culture and values-focused team: We do our best to walk the walk every day and live up to our values of Transparency, Impact, Community, and Curiosity.
We are remote-first: You can shop for the best tech talent anywhere in the world, and we hire people with the maturity and professionalism to execute well in that environment.
Top-tier investors and network: We are backed by Union Square Ventures, OMERS Growth Equity, Amasia, Spero Ventures, Burda Principal Investments, Newspring, Founder Collective, and others.
Compensation: Our target salary for this role is $310k plus additional performance based compensation and a generous equity package, depending on skills and experience. If this role is of interest to you, you should apply no matter what. You can trust us to make an assessment based on your unique skills and experience and communicate that with you.
About Skillshare
Skillshare is an online learning community for creatives. We have thousands of inspiring classes for creative and curious people, and millions of members who come together to find inspiration and take the next step in their creative journey. We are backed by Union Square Ventures, Spark Capital, Amasia, Spero Ventures, and Burda Principal Investments.
Skillshare is committed to building a diverse team that reflects a variety of backgrounds, perspectives, and skills. We work to ensure a consistent interview process, fair compensation, and inclusive work environment for all.