Solutions (Sales) Engineer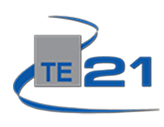 TE21 Inc.
Sales & Business Development
Philippines
Posted on Wednesday, March 22, 2023
Instructure was founded to define, develop, and deploy superior, easy-to-use software (and that's what we did / do / will keep on doing.) We are dedicated to the fight against iffy, mothbally, shoddy software. We make better, more usable tools for teaching, learning and employee development (you know, stuff people will actually use). A better connected and more open edtech ecosystem. And more effective ways for everyone everywhere to access education, make discoveries, share knowledge, be inspired, and do big things. We accomplish all this by giving smart, creative, passionate people opportunities to create awesome. So here's your opportunity...
We are looking for an experienced, articulate, and passionate education technologist to become a Solutions Engineer (SE) having the primary objective of helping guide prospective customers in their Instructure Learning Platform evaluation process. Specifically, evaluations of Canvas LMS, Canvas Studio, Canvas Catalog, and Impact by Instructure.
SEs are the primary knowledge resource for the sales team. They are responsible for identifying deployment and technical issues for assigned accounts during the pre-sales process, considering creative solutions and establishing and maintaining strong relationships throughout the sales cycle. Working in collaboration with their assigned Channel Account Manager (CAM) and Channel Partners, SEs play an essential role in the sales process, acting as technical advisor and product advocate; thoughtfully considering customer needs to arrive at the best solution.
This SE position will be based in the Philippines and will partner with our Regional Sales Representatives. Candidates must be willing to travel up to 50%.