Sr. Manager, Demand Generation APAC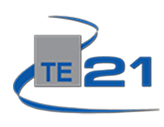 TE21 Inc.
Sales & Business Development
Australia
Posted on Thursday, May 18, 2023
Instructure was founded to define, develop, and deploy superior, easy-to-use software. (And that's what we did/do/will keep on doing.) We are dedicated to the fight against iffy, mothbally, shoddy software. We make better, more usable tools for teaching and learning (you know, stuff people will actually use). A better connected and more open edtech ecosystem. And more effective ways for everyone everywhere to access education, make discoveries, share knowledge, be inspired, and do big things. We accomplish all this by giving smart, creative, passionate people opportunities to create awesome. So here's your opportunity.
Senior Manager of Demand Generation is responsible for planning and executing multi-channel, multi-touch programs that create new sales pipeline, improve win rates and increase sales velocity. You will partner with a senior sales leader to determine the strategic priorities for your specific markets. You will create a set of marketing objectives and programs to meet these business priorities for your segment. You will decide the optimal mix of channels (both digital and face-to-face), vendors and offers to most effectively use your budget to hit pipeline and bookings targets. You will need to employ holistic strategies that span from high-touch ABM programs to traditional always-on email nurture to broad display advertising as well as executive, owned and industry events. You will manage external agencies and internal resources (both locally and from other regions- including HQ in Salt Lake City) to execute your strategy. To be successful in this role you must forge partnerships with multiple disciplines including Sales, Revenue Operations, Sales Development, Corporate Marketing and Product Marketing.
What you will be doing:
Manage demand generation campaigns across multiple countries and segments
Develop and execute measurable demand creation and pipeline acceleration programs that predictably create quality pipeline and and convert it to bookings
Optimize and iterate the plan to decrease CAC
Drive tight and regularly alignment with Sales on programs to influence key pipeline opportunities
Work with event and digital marketing to ensure a balanced demand program portfolio, adjusting as required by changing market conditions and emerging opportunities
Work with website resources and digital channel managers to ensure a best-in-class web/digital experience, with best-in-class engagement and conversion rates (in terms of organic and paid user-experiences)
Assess performance, create strategies and work with testing team to optimize conversion rates
Help optimize the end-to-end lead management process in conjunction with Revenue Ops, including lead capture, scoring, nurturing, recycle, and SLAs
For your segment, forecast, measure, analyze and report on the impact of all demand creation activities (both in-person and digital) on sales pipeline, bookings and sales cycle length
Evaluate, select and manage outside vendors that contribute to demand creation and field marketing programs
Proactively engage with sales to determine sales needs and work with marketing resources to develop training and content to enable sales to execute appropriate tactics
Communicate and educate the sales team regarding new and planned marketing activities
Manage and adhere to budget
Success Metrics
Demand funnel KPIs (volume, conversion, velocity, value)
Sourced and Influenced Pipeline
Sourced and Influenced Bookings
Account Engagement Score
Database Health (growth, quality, deliverability)
Cost per inquiry, cost per lead, etc.
Education/Experience
7+ years of b-to-b demand creation experience—execution of successful seeding, demand creation, lead nurturing and pipeline acceleration programs, preferably in SaaS tech space, preferably at a medium to large company
Knowledge of account-based marketing, demand type, relative targeting and the b-to-b buying cycle
Mastery of Demand Waterfall processes and metrics
Understanding of lead scoring attributes and schematics
Demonstrated knowledge of channel-specific conversion reporting/metrics
Experienced in designing and implementing multi-touch, multi-channel marketing program plan
Strong knowledge of supporting technologies including: Marketing automation (Marketo preferred), Sales force automation (SFDC preferred), Web content management, Web analytics, Business intelligence
Proven record of supporting sales to meet or exceed pipeline and revenue targets
Excellent communicator with proven ability to clearly convey complex ideas and data in written, presentation and spoken formats to a variety of audiences
Team player with cross-functional project leadership skills; willingness and ability to set strategies and do the execution as needed
Highly motivated individual who thrives in a fast-paced team environment and is readily adaptable to changing market and organizational requirements
History of budget management
Experience in a regional marketing role.
Skills/Behaviors
Detail-oriented, holistic thinker
Can balance competing priorities
Planning/project management—highly organized; Ability to juggle multiple projects in a dynamic, high-paced environment
Leadership and initiative to drive business objectives—self-starter
Agency management, cross-matrix resource management
Ability to understand decision impact on other areas of the business
Strong oral/written communications skills
Strong consultative marketing approach in order to effectively engage with sales
Ability to direct content requirements that drive demand and pipe acceleration
Highly collaborative
We've always believed in hiring the very best people and treating them right. We know that the more diverse we are, the more diverse our ideas will be and when we openly welcome those ideas, our environment is better and our business is stronger.
At Instructure we are committed to creating a workplace that supports diversity and inclusion, which we believe improves productivity, customer engagement and employee satisfaction. We welcome applications from individuals of all backgrounds.