Enterprise Customer Success Manager, Spain (Remote)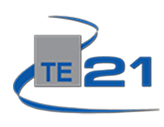 TE21 Inc.
Customer Service, Sales & Business Development
Spain
Posted on Tuesday, May 23, 2023
At Instructure, we believe in the power of people to grow and succeed throughout their lives. Our goal is to amplify that power by creating intuitive products that simplify learning and personal development, facilitate meaningful relationships, and inspire people to go further in their education and careers. We do this by giving smart, creative, passionate people opportunities to create awesome. And that's where you come in:
Customer Success is absolutely vital to our long-term success and profitability, and to helping our customers achieve their goals. Customer Success Managers at Instructure maintain customer satisfaction and deepen adoption through consultative approaches, problem-solving and providing resources and strategies that support customers as they grow with Instructure's products.
What you will be doing:
Managing a portfolio of high-value customers, mainly in Spain and Italy
Developing and maintaining meaningful relationships with key stakeholders
Developing an understanding of key clients' business drivers and challenges, proactively offering insights and solutions to meet those needs through effective use of Instructure product and service offerings, promoting innovation and best practice
Seeking to drive adoption across customer accounts to improve learning outcomes
Retaining and maximising revenue opportunities
Enabling sales through strong collaboration with sales teams
Serving as a customer advocate by providing feedback to the product and engineering teams to improve the platform and better solve our customer's challenges
Participating in team projects that support goals and initiatives of the department
Here is what you will need to know/have:
Spoken and written language fluency in English and Spanish, with proficiency in Italian as a bonus
Empathy and a unique ability to understand customer needs, explain complex issues in relatable terms and adapt your tone according to the stakeholder
Enthusiasm about education and technology with demonstrated technical aptitude
Executive Presence - track record of networking and influencing an organisation at multiple (senior) stakeholder levels
Demonstrated ability to communicate, present and influence credibly at multiple levels of an organisation
Excellent interpersonal and eloquent writing skills
Ability to prioritise, multitask, and perform effectively under pressure
A results-driven attitude, a bias for learning and sharing, and the ability to thrive in a fast-paced, high growth, rapidly changing environment
Familiarity with tools such as Salesforce, Gainsight, JIRA, Tableau and an interest in learning other internal tools to work efficiently
Ideally, you will also have:
Experience working in higher education, vocational education, or corporate training
Experience in Customer Success or account management in a SaaS company (ideally EdTech) with deep knowledge of SaaS products and services
Experience with one or more of Instructure's product offerings
We participate in eVerify. Equal Opportunity Employer