Chief Financial Officer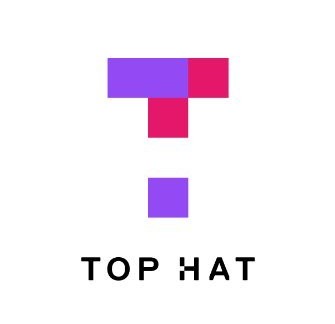 Top Hat
Accounting & Finance
Toronto, ON, Canada
Posted on Thursday, February 16, 2023
Top Hat is primed for its next phase of growth and market leadership as the system of record for engagement in Higher Education, disrupting the $9B courseware market in North America and beyond.
Combining Enterprise SaaS, high velocity sales and Direct to Consumer channels, Top Hat seeks a CFO who thrives in creating simplicity and clarity of insight and operations. The ideal candidate serves as a strategic thought leader on strategy, operations, M&A, future capital and enabling an efficient FinOps organization.
This executive role offers the opportunity to lead an ascendant software company and make an indelible mark on the future of Higher Education. Driven by a crisis of student confidence and debt, Universities must drive innovation in Teaching & Learning effectiveness - and Top Hat is the solution that enables this change at scale.
You will:
Have command as CFO and also thrive on being a strategy partner and cross-functional operational leader with the CEO and exec team.
Simplify what is complex and communicate with clarity that establishes alignment
Be a visible company leader, driving the planning and execution of our growth and mission to unleash the full potential of college students.
Implement a roadmap to mature finance and administrative functions, including FP&A, Accounting, Data & Systems and investor relations with support from VP Corp Dev.
Proactively see around the corner to maximize investor and Board support, including future private and/or public fundraising efforts.
Identify and lead the business through long range margin expansion initiatives
Act in partnership with our Chief People Officer Larry Indovina and Chief Legal Officer Jessica Hately to run a high-ROI back office operation.
You have:
Acted as CFO at a software company with >$100M annual revenue.
Strong executive experience transforming finance operations to meet the reporting requirements of leading private investors and/or public markets.
A track record of successful M&A transactions and integrations.
The executive leadership skills required to excite and align our team around our mission and to drive high performance in revenue growth and margin expansion.
Experience building a tech-enabled, modern finance and accounting organization.
The ability to live in the Toronto Ontario or Austin Texas regions is preferred.
Why team members love working at Top Hat :
*A noble mission that creates meaningful, fulfilling work
*A team that cares deeply for customers and for each other
*We're a company of invested owners - every Top Hatter receives stock options
*Professional learning and development for all role levels
*An awesome and welcoming Toronto HQ, and a growing sales hub in Austin, Texas
*Competitive health benefits that start on day one
*A management team focused on performance, growth, engagement and connection
*Our winning strategy and market potential
*Innovative PTO policy with lots of time and space for self-care
*Passionate customers that believe in us—and what we do