Data Developer, Product Analytics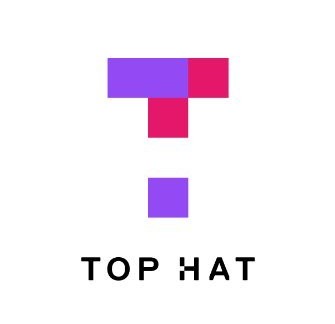 Top Hat
Software Engineering, Product, Data Science
Canada
Posted on Tuesday, April 11, 2023
Top Hat is looking for a brillant Data Developer (Product Analytics) to join our team - a role that will mobilize the use of data and analytics across the Product team to drive the ultimate customer satisfaction for our Ed Tech platform. You have a depth and breadth of knowledge and experience, from formulating useful measurements to seamlessly implementing them for effective dissemination.
You will work across our different teams, driving forward our vision in enabling data-driven decision-making. At times you will work closely with Product Managers to build out the customer reports, analytics and statistical analysis. Other times you will dive deep to implement versatile data models, semantic layers and implementing data solutions to expand the scale of the use of our data. The full on meaningful challenge will need a passionate and energized expert like you to make it whole.
You will:
Create reports and dashboards that provide insights for Product Analytics and linkage with business performance and trends.
Develop and maintain semantic layers that abstract the underlying data model, enabling end-users to interact with data in a business-friendly manner.
Maintain and support data models for Product reporting and analytics requirements.
Collaborate with stakeholders to understand reporting requirements and develop solutions that meet their needs.
Develop and maintain data validation and testing procedures to ensure data quality and accuracy.
Optimize queries and reports for performance, scalability, and reliability.
Work closely with the data integration team to ensure the seamless flow of data into the reporting and analytics solutions.
Stay up-to-date with the latest trends and best practices in data modelling, reporting, and analytics.
You are:
Bachelor's degree in Computer Science, Information Systems, or a related field.
3+ years of experience in data modeling and reporting for business intelligence and analytics platforms.
Proficiency in SQL and data modeling.
Experience with but not limited to reporting and visualization tools such as QuickSight, Tableau and other BI tools.
Familiarity with Big Data technologies such as Spark and Dbt.
Knowledge of data integration techniques and tools.
Strong analytical and problem-solving skills.
Excellent communication and collaboration skills.
Nice to have:
Master's degree in Computer Science, Information Systems, or a related field.
Experience in developing data solutions for cloud-based platforms such as AWS, Azure, or Google Cloud.
Experience with data visualization best practices and design principles.
Knowledge of data security and compliance, including GDPR and CCPA
Why team members love working at Top Hat :
*A noble mission that creates meaningful, fulfilling work
*A team that cares deeply for customers and for each other
*We're a company of invested owners - every Top Hatter receives stock options
*Professional learning and development for all role levels
*An awesome and welcoming Toronto HQ, and a growing sales hub in Austin, Texas
*Competitive health benefits that start on day one
*A management team focused on performance, growth, engagement and connection
*Our winning strategy and market potential
*Innovative PTO policy with lots of time and space for self-care
*Passionate customers that believe in us—and what we do