Manager, Professional Development - Midwest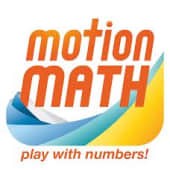 Motion Math
Multiple locations
Posted on Saturday, November 18, 2023
At Curriculum Associates (CA), we believe a diverse team leads to diversity in thinking, making our products better for teachers and students. If you read this job description, feel energized by what you see here, and believe you could bring passion and commitment to the role, but you aren't sure you meet every qualification, please apply! Above all, we are looking for the right person!
Manager, Professional Development - Midwest
The Professional Development Manager will have experience successfully leading a team, developing implementation plans, delivering professional development, analyzing assessment data, and working directly with school and district leaders. Working closely with the sales team and other Curriculum Associates professionals, the Professional Development Manager will be responsible for ensuring that schools and districts receive targeted professional development, ongoing in-classroom support, data analysis, daily project management, and regular communication.
Essential duties/responsibilities:
Support large district-wide implementations and adoptions of the all Curriculum Associates programs, including i-Ready online diagnostic and instruction program.
Hire, onboard, coach, train, and manage a team of PD Specialists.
Conduct regular formal observations, performance evaluations, and regular check-ins to ensure customers are receiving quality outcome-based PD focused on impacting student and teacher practice.
Serve as a strong contributor within internal teams, such as sales, account management, PD Operations, Content Development etc., to identify barriers to implementation, propose solutions internally and externally, and escalate when needed
Facilitate, adapt, and deliver professional development to various audiences, including teachers, coaches, and leaders, on how to effectively implement Ready and i-Ready to impact classroom learning.
Provide on-site targeted support to teachers, coaches and leaders. This may range from providing lesson planning and pacing support, to helping educators analyze data and apply it to instruction, to working with leaders to identify evidence of implementation successes and challenges.
Serve as Lead Trainer for large or strategic accounts, including managing the workflow of multiple trainers.
Partner with sales counterpart to support new and existing business through participation in presentations and strategic meetings.
Build and maintain strong and influential relationships with district leader and/or site leaders.
Assist in developing and revising annual professional development plans and schedules, remove barrier to implementation, and keep abreast of progress.
Note: The essential duties are intended to describe the general content and requirements of this position and are not intended to be an exhaustive statement of duties. Specific responsibilities and assignments will be provided by the incumbent's manager.
Required job skills:
Ability to manage, monitor, evaluate, and ensure integrity of program implementations.
Able to provide high-quality observation and feedback coaching to elevate PD Specialist performance.
Ability to manage a team remotely through regular communications and leveraging data reports.
Ability to work effectively with district and school leaders.
Growth mindset, with commitment to ongoing learning and willingness to be flexible to meet evolving educator needs.
Evidence of a high level of trust and independence with various members of PD leadership.
Ability to travel up to 90%.
Ability to manage multiple tasks and prioritize appropriately.
Proven organization skills, high attention to details, and superior time management.
Excellent interpersonal, written, and verbal communication skills.
Ability to work independently.
Minimum qualifications:
Bachelor's degree and at least 5+ years of teaching experience.
Two years' experience managing a remote team responsible for complex multi-district-wide implementations
Deep understanding of business acumen.
Understand principles of adult learning and how to apply them to professional development.
Valid driver's license
Preferred qualifications:
Strong working knowledge of the Common Core State Standards or local state standards for Mathematics for Grades K-8 (or comparable state standards), including both the content standards and the practice standards. Understanding of the ELA Standards for K-8 also preferred.
Fluency with using digital tools including online assessments, and a high level of comfort discussing and applying data with teachers and leaders.
Experience with OneNote, SharePoint, Salesforce.
Salary range for this role: $81,500 - $139,500
The wage range for this role takes into account the wide range of factors that Curriculum Associates considers in making compensation decisions based on our Compensation Philosophy. Actual base pay within that range will vary based upon several factors including, but not limited to, prior experience and relevant skill sets. At Curriculum Associates, it is not typical for an individual to be hired at or near the top of the range for their role and compensation decisions are dependent on the facts and circumstances for each case. The Company recognizes that minimum wage varies by location and will ensure all compensation decisions comply with applicable state and local laws.
Benefits: Benefit eligible employees (and their families) are covered by medical, dental, vision, and basic life insurance. Employees can enroll in our company's 401k plan and receive an employer match. Employees have access to a flexible vacation and sick policy in addition to twelve paid holidays and a winter office closure between Christmas and New Year's, as well as a number of additional perks and benefits.
Physical Demands: Ability to travel via air and car. Ability to lift 50lbs (travel and printed materials). Ability to train onsite within the recommended COVID guidelines. Ability to stand for extended periods of time during trainings.
Compensation & Benefits: Competitive salary with great benefits including health, dental, and vision insurance, employer contributed 401K, and company cell phone. Ability to keep all travel points for flights and hotels booked for work-related travel. Mileage reimbursement may be available for applicable travel.
Travel: Travel 50-90% is required and considered an essential function of the job for all educator-facing positions. Travel includes overnight stays at hotels and transportation via car, plane, and/or public transportation. Personal credit card for car rental and reimbursable expenses.
Location: This position will be required to cover states in the Midwest in order to provide live support to districts. Additionally, a valid driver's license is required for this role.