Professional Development Specialist - Wichita, Kansas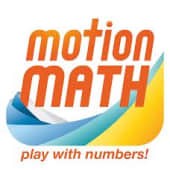 Motion Math
Kansas, USA · Remote
Posted on Saturday, November 18, 2023
At Curriculum Associates (CA), we believe a diverse team leads to diversity in thinking, making our products better for teachers and students. If you read this job description, feel energized by what you see here, and believe you could bring passion and commitment to the role, but you aren't sure you meet every qualification, please apply! Above all, we are looking for the right person!
Professional Development Specialist - Wichita, Kansas
Are you an educator transitioning out of the classroom? This is an excellent opportunity to join a mission-driven company focused on creating equitable classrooms for students, and still be part of a school community! Curriculum Associates seeks a Professional Development Specialist to join our team. The ideal candidate has a background in teaching and/or coaching Mathematics or ELA, as well as experience leading professional development with school and district leaders.
Successful candidates will show flexibility and synergy with different team members including our Sales team, teachers, students, and school districts as part of day-to-day interactions. The Professional Development Specialist will be responsible for providing targeted professional development, ongoing in-classroom support, data analysis, daily project management, and communication with district and site leaders. Dynamic, engaging leaders who are interested in making a lasting and direct impact with the way schools teach Mathematics/ELA to students from grades K–8 are encouraged to apply.
Why join this team:
Work with multiple stakeholders across large audiences.
Attend educational conferences related to your role.
Experience new environments and challenges on a day-to-day basis.
Collaborate in a supportive environment filled with feedback loops, a strong virtual community, and shared best practices.
Help districts choose and implement a product with lasting impact on learning.
The impact you'll have:
Become an expert on the company's online Diagnostic and Instruction program and Common Core product
Support districts select and implement a product with lasting impact on learning
Work with multiple stakeholders across large audiences
Support district-wide adoptions of the Ready program and the i-Ready online diagnostic and instruction program
Help to ensure equity in the classroom by delivering professional development to teachers, coaches and leaders on how to effectively implement Ready and i-Ready to impact classroom learning
Meet teachers where they are and provide tailored on-site support to teachers, coaches and leaders. This may range from providing lesson planning and pacing support, to helping educators analyze data and apply it to instruction, to working with leaders to identify evidence of implementation successes and challenges
Collaborate with district leader and site leaders to develop and revise annual professional development plans and schedules
Serve as a thought leader for Curriculum Associates, exemplifying the company's mission-driven approach and commitment to creating better classrooms for students and teachers
Stay current and attend company provided educational conferences related to your role, when scheduling permits, and participate in team-provided development
Experience new environments and challenges on a day-to-day basis
Collaborate in a supportive environment filled with feedback loops, a strong virtual community, and shared best practices
Who we're looking for:
Bachelor's degree and 2+ years of experience in teaching, coaching teachers, or providing professional development
Fluency using digital tools including online assessments, and a high level of comfort discussing and applying data with teachers and leaders
An understanding of principles of adult learning and how to apply them to professional development
Ability to manage, monitor, evaluate, and ensure integrity of program implementations
Ability to provide high-quality classroom coaching to ensure teachers have the skills necessary to deliver CA solutions effectively
Willingness to travel within designated territory as well as to company meetings several times throughout the year (once safe to do so)
Candidates with a strong working knowledge of the Common Core State Standards for Mathematics/ELA, Grades K–8 (or comparable state standards), including both the content standards and the practice standards
Salary range for this role: $60,750 - $99,750
The wage range for this role takes into account the wide range of factors that Curriculum Associates considers in making compensation decisions based on our Compensation Philosophy. Actual base pay within that range will vary based upon several factors including, but not limited to, prior experience and relevant skill sets. At Curriculum Associates, it is not typical for an individual to be hired at or near the top of the range for their role and compensation decisions are dependent on the facts and circumstances for each case. The Company recognizes that minimum wage varies by location and will ensure all compensation decisions comply with applicable state and local laws.
Benefits: Benefit eligible employees (and their families) are covered by medical, dental, vision, and basic life insurance. Employees can enroll in our company's 401k plan and receive an employer match. Employees have access to a flexible vacation and sick policy in addition to twelve paid holidays and a winter office closure between Christmas and New Year's, as well as a number of additional perks and benefits.
Travel: Travel up to 60% is required and considered an essential function of the job for all educator-facing positions. Travel includes overnight stays at hotels and transportation via car, plane, and/or public transportation.
Location: This position is based in the Wichita, Kansas area and will be supporting districts nearby. Additionally, a valid driver's license is required for this role.