Educational Consultant - Per Diem - New York City, New York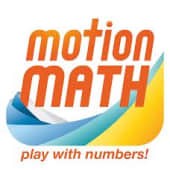 Motion Math
New York, NY, USA · Remote
Posted on Saturday, November 18, 2023
At Curriculum Associates (CA), we believe a diverse team leads to diversity in thinking, making our products better for teachers and students. If you read this job description, feel energized by what you see here, and believe you could bring passion and commitment to the role, but you aren't sure you meet every qualification, please apply! Above all, we are looking for the right person!
Educational Consultant – Per Diem - New York City, New York
Are you a retired educator or educator transitioning out of the classroom? This is an excellent opportunity to join a mission-driven company focused on creating equitable classrooms for students, and still be part of a school community! Curriculum Associates is seeking a temporary, part-time Professional Development Educational Consultant with a background in teaching, coaching teachers, delivering professional development and support, analyzing data, and working with school leaders.
Working closely with the Senior Director of Professional Development, sales team, and other Curriculum Associates professionals, the Educational Consultant will be responsible for facilitating high-quality professional development, training, support, data analysis, and communicating consultatively with schoolteachers and leaders.
Hours: Per Diem consultants are scheduled on an as-needed basis, paid hourly. Schedule is highly dependent on customer demand – professional development is usually scheduled with partners during normal school hours. Our peak times of the year include August through October and then again January and February, although we deliver professional development throughout the school year.
Given the as-needed and heavily seasonal nature of this role, we do not recommend that you maintain a full-time role that operates during school hours, simultaneous with the Per Diem Educational Consultant role at Curriculum Associates. We provide compensation for PD delivery, internal training, travel time, and travel expenses.
Location: This position is based in New York City, NY. Candidates must either currently live in or be open to relocating to New York City. Must have own transportation as this role requires considerable travel beyond the posted location. Additionally, a valid driver's license is required for this role.
Travel: Travel up to 60% is required and considered an essential function of the job for all educator-facing positions. Travel includes overnight stays at hotels and transportation via car, plane, and/or public transportation.
Pay Range: This role's range is $35/hour-$65/hour, depending on the type of work you will be assigned to complete (e.g. "at-home" work versus "away from home" work, such as working directly with educators). The wage range for this role takes into account the wide range of factors that Curriculum Associates considers in making compensation decisions based on our Compensation Philosophy. Actual base pay within that range will vary based upon several factors including, but not limited to, prior experience and relevant skill sets. At Curriculum Associates, it is not typical for an individual to be hired at or near the top of the range for their role and compensation decisions are dependent on the facts and circumstances for each case. The Company recognizes that minimum wage varies by location and will ensure all compensation decisions comply with applicable state and local laws
Benefits: Temporary and per-diem employees who average at least 30 hours of work per week within the Company's look-back period are eligible to enroll in medical coverage after 90 days of employment. Temporary and per-diem employees working more than 20 hours per week are eligible for twelve paid holidays. All temporary and per-diem employees are eligible for accrued sick time.
Start Date: ASAP
The impact you'll have:
Become an expert on the company's online diagnostic and instruction program and Common Core product, focusing on grades K–8
Serve teachers in the classroom by coordinating on-site product training and professional development courses for teachers and school administrators. Adjust professional development workshops within specified parameters to fit the needs of the participants
Help to ensure equity in the classroom by delivering professional development courses to teachers, coaches, and leaders on how to effectively implement Ready and i-Ready to impact classroom learning
Meet teachers where they are and provide tailored on-site support to teachers, coaches, and leaders. This may range from providing lesson planning and pacing support, to helping educators analyze data and apply it to instruction, to working with leaders to identify evidence of implementation successes and challenges
Engage in internal cycle of professional improvement and development (including being observed, receiving feedback, and being coached)
Track and submit detailed training notes, as well as complete all assignments in a timely manner
Present a professional image at all times to customers and prospects
What we're looking for:
Bachelor's degree and at least 2+ years of experience in teaching, coaching teachers, and providing professional development. To best serve our educators and students, we would love to see experience teaching at the secondary (6–12) level
Strong working knowledge of the Common Core State Standards, Grades K–8 (or comparable state standards), including both the content standards and the practice standards
Fluency with using digital tools including online assessments, and a high level of comfort discussing and applying data with teachers and leaders
Understand principles of adult learning and how to apply them to professional development to ensure participants meet learning objectives
Excellent facilitation, interpersonal, and communication skills
Exceptional time management skills: ability to manage multiple tasks and prioritize appropriately. Proven organizational skills and high attention to detail
Excellent computer and internet skills including knowledge of Office programs (Outlook, Word, PPT, etc.); knowledge of online meeting programs (e.g. Zoom/WebEx) a plus
Ability to work independently and as part of an educational cohort