Editorial Quality Assurance Specialist (Temporary, 6 months)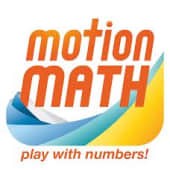 Motion Math
Quality Assurance
Massachusetts, USA · Remote
Posted on Saturday, November 18, 2023
At Curriculum Associates (CA), we believe a diverse team leads to diversity in thinking, making our products better for teachers and students. If you read this job description, feel energized by what you see here, and believe you could bring passion and commitment to the role, but you aren't sure you meet every qualification, please apply! Above all, we are looking for the right person!
The Temporary Editorial Quality Assurance (EdQA) Specialist provides proofreading, copyediting, and quality assurance testing for accuracy and correct style on PDFs of print products and digital lessons. The successful candidate in this role will take an active part in copyediting and proofreading a variety of educational materials, ensuring the timely delivery of high-quality products.
*This is a temporary (6 month) assignment. Candidates can expect to work 30-40 hours/week.
The impact you'll have:
- Provide Quality Assurance for a variety of instructional materials. May include:
Copyedit manuscript to correct grammar, spelling, punctuation, and style errors.
Proofread materials against lists of corrections or earlier versions, ensuring that requested changes have been made and style guidelines have been met.
Check instructional materials for print conventions such as page numbers, copyright information, correct facsimile pages in Teacher's Guides, etc.
Test digital lessons for accurate and appropriate content.
Accessibility testing, as assigned and instructed.
- Accurately record errors found and/or suggest corrections. Review as needed.
- Adhere to schedules and report on progress. Ensure project deadlines are met.
- Attend and participate in project meetings. Document and follow up on important actions and decisions from meetings.
- Communicate with supervisor regularly, surfacing any roadblocks.
Who we're looking for:
- Experience copyediting and proofreading.
- Meticulous attention to detail and demonstrated accuracy.
- Excellent time management and communication skills.
- Ability to multi-task and work independently with little supervision.
- Experience working with Adobe PDFs.
- Familiarity with digital tools, such as InCopy, Acrobat, and WoodWing.
- Knowledge of educational technology /educational publishing helpful.
Benefits and Pay Range:
Pay – This role's base pay is $35 per hour. The Company recognizes that minimum wage varies by location and will ensure all compensation decisions comply with applicable state and local laws.
Benefits – Temporary and per-diem employees who average at least 30 hours of work per week within the Company's look-back period are eligible to enroll in medical coverage after 90 days of employment. Temporary and per-diem employees working more than 20 hours per week are eligible for twelve paid holidays. All temporary and per-diem employees are eligible for accrued sick time.