Director, Inside Sales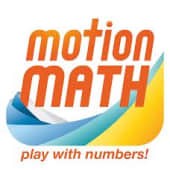 Motion Math
Sales & Business Development
Tucson, AZ, USA
Posted on Saturday, November 18, 2023
At Curriculum Associates (CA), we believe a diverse team leads to diversity in thinking, making our products better for teachers and students. If you read this job description, feel energized by what you see here, and believe you could bring passion and commitment to the role, but you aren't sure you meet every qualification, please apply! Above all, we are looking for the right person!
The Director of Inside Sales is responsible for oversight and operations for the inside sales teams (Account Development and Sales Development). Able to execute the vision, mission, and revenue growth strategy for inside sales for all products, managing client relationships and meeting revenue targets. Customer-focused and data-driven leader responsible for the day-to-day management of the Inside Sales team with a focus on the strategic alignment with outside sales based on territory characteristics and needs. A successful Director of Inside Sales will utilize their understanding of forecasting, lead management, sales strategy, and employee development to achieve all business objectives.
The impact you'll have:
Develops and manages the process of creating inside sales account-based sales strategies, sales assumptions, projections and sales goals for all products.
Provides leadership, support and guidance to ensure the inside sales strategy is aligned with business direction and supports accomplishment of the overall business objectives.
Evaluates market conditions and adjusts sales strategy to successfully adapt to those changes.
Gathers and evaluates key sales trends and market indicators and implements strategies for alignment.
Oversees the tracking and measurement of all inside sales initiatives (prospecting, upselling, cross-selling and pipeline development).
Conducts product presentations for different audiences and remains responsible for the proper delivery of presentations to target customers.
Collaborates with other departments to develop targeted strategies and sales plans for individual territories and national goals Develops effective benchmarks for optimum team performance
Monitors activity reports and reporting trends and makes recommendations as needed on changes to reports, tactics, and modifications to current strategy.
Maximizes sales effectiveness by providing leadership to the inside sales team to ensure productivity targets are met and or exceeded.
Leads and manages the inside sales team (in-office and remote).
Provides inspiration, mentoring, development, and training. Works with other departments (i.e. Marketing) to ensure coordinated lead management definitions and development plus hand-off process ​
Who we're looking for:
Creativity and ability to be a problem solver; with willingness and ability to figure out things on the fly
Understand online metrics and analytics, and communicate ROI
Strong organizational skills
Excellent communication skills
Good interpersonal skills
A strong understanding of business practices and industry trends
Ability to work effectively in a team setting, multi-task, and influence people
Relationship management skills
Ability to develop sales presentations, position statements, messages, and other sales collateral
Ability to effectively manage a budget
Experience with forecasting multi-faceted product lines and sales cycles
Minimum qualifications:
Bachelor's Degree or equivalent experience
5+ years of experience in Sales/Inside Sales functions
5+ years experience in a management role
Or a combination of education and experience that proves competency in the requirements of the job
Travel: <25%
Benefits and Pay Range:
Pay Range – This role's range is $93,250-$166,250. The wage range for this role takes into account the wide range of factors that Curriculum Associates considers in making compensation decisions based on our Compensation Philosophy. Actual base pay within that range will vary based upon several factors including, but not limited to, prior experience and relevant skill sets. At Curriculum Associates, it is not typical for an individual to be hired at or near the top of the range for their role and compensation decisions are dependent on the facts and circumstances for each case. The Company recognizes that minimum wage varies by location and will ensure all compensation decisions comply with applicable state and local laws.
Benefits – Benefit eligible employees (and their families) are covered by medical, dental, vision, and basic life insurance. Employees can enroll in our company's 401k plan and receive an employer match. Employees have access to a flexible vacation and sick policy in addition to twelve paid holidays and a winter office closure between Christmas and New Year's, as well as a number of additional perks and benefits.