Audit and Quality Specialist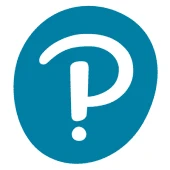 Pearson
Quality Assurance
United Kingdom
Posted on Saturday, November 18, 2023
Pearson Education Limited is certified currently to ISO9001, ISO22301 and ISO27001 at various Pearson UK sites. The responsibility for the maintenance of these third-party certifications lies with the Business Improvement and Regulation division, part of the Qualification and Assessment Services division led by Pearson's responsible officer, who reports directly to the Managing Director for School Assessment and Qualifications.
The Audit and Quality department runs an annual audit program consisting of audits of processes, secure suppliers and ISO management systems, supporting the awarding organization part of the Pearson business.
The Audit team consists of a Lead Auditor, Auditors and Senior Auditors who are responsible for carrying out audits across the business, and are looking for an Audit and Quality Specialist to join them.
In this role you will:
Support the Audit and Quality team in ensuring compliance with internal procedures, regulatory requirements and external business standards.

Be responsible for ensuring that processes are, fit for purpose, driven by continual improvement, meet the needs of our customers, achieve our business goals, comply with Pearson policies, regulatory requirements, and our ISO certifications.

Support the Business Certifications Manager to deliver improvement projects, including those identified by audits or key stakeholders to drive continual improvement.

Complete all aspects (such as planning, execution, reporting and action management) of audits in accordance with our audit processes.

Promote continual improvement throughout the business.

Review and maintain department procedures.

Support the broader work of Business Improvement and Regulation by working flexibly when required to do so, including supporting completion of Appeals cases during a specific time of year.
Key Role-Specific Deliverables
Deliver, either solo or in a team, high quality, commercially focused audits that fulfil business needs/requirements within agreed timescales.

Support in delivering an integrated audit program.

Recommend and promote practical and cost-effective actions for improving the effectiveness of business processes and, providing support and monitoring progress, to ensure the successful completion of action plans.

Monitor and update team logs to ensure that audits and actions are completed to agreed timescales.

Communicate effectively, both verbally and in writing with internal and external colleagues, customers and senior managers

Provide high quality support on projects, including administrative support.

Collate management information for Management Review and other meetings.

Liaise with external agencies, including Ofqual, SQA, CCEA, Qualifications Wales and JCQ, as required.
Key Challenges
Implementation of the quality and information security management systems, balancing regulations, rules and standards with business needs and priorities.

Influencing management through negotiation, persuasion and exemplary written and verbal communication skills.

Professional, customer focused, service provision representation of the division.

To act as arbiter to resolve non-compliance issues.

Reporting in an accurate, timely, consistent and effective manner appropriate to the intended audience.
Key Measures of Success
Maintenance of ISO9001 and ISO27001 certifications, as well as auditing to support maintenance of ISO22301 certification.

High-quality audit plans that include appropriate audit scopes and objectives, and consider realistic timescales for audit completion.

Production of high-quality audit reports that are factually accurate and findings are a true representation of the process audited, ensuring that production of audit reports is within timescales set.

Raising audit actions that benefit the business.

Actions resulting from audits completed within the agreed completion date where possible.

Measurable improvements to business processes when effectiveness reviews are conducted.
Skills and Qualifications:
Good attention to detail and accuracy when analysing and reporting.

Experience of working in a quality assurance type role.

Experience of writing briefings, proposals, reports or business correspondence

Strong educational background, demonstrating excellent analytical and interpersonal skills.

Excellent organisational and planning skills.

Exemplary communication skills and the ability to deal effectively and expertly with colleagues at all levels and external agencies.

Able to analyse complex arguments.

Skilled using MS office applications and Lucid Chart

Knowledge and experience of auditing against ISO standards including one or more of the following, ISO9001, ISO27001, ISO22301 or equivalent audit/quality assurance experience.

Able to use initiative to develop creative solutions to problems.

Ability to work under pressure.

Able to deal with sensitive and contentious issues with diplomacy and integrity.

Keen to use own skills and knowledge to support the wider division in achieving business objectives.

Willingness to undertake additional training.

Delivering goals in a changing environment.

Provide a customer focused service.

Work with others to achieve goals.
Place of Work and Working Pattern:
This role is a hybrid role, with potentially some travel to our other sites when required.
Some travel may also be required for external visits to Pearson suppliers, and centres for audits. Occasionally, you may need to stay overnight in order to undertake these.
Normal working hours apply (37.5 hours per week); flexibility as required to meet business needs.
What to expect from Pearson
Did you know Pearson is one of the 10 most innovative education companies of 2022?
At Pearson, we add life to a lifetime of learning so everyone can realize the life they imagine. We do this by creating vibrant and enriching learning experiences designed for real-life impact. We are on a journey to be 100 percent digital to meet the changing needs of the global population by developing a new strategy with ambitious targets. To deliver on our strategic vision, we have five business divisions that are the foundation for the long-term growth of the company: Assessment & Qualifications, Virtual Learning, English Language Learning, Workforce Skills and Higher Education. Alongside these, we have our corporate divisions: Digital & Technology, Finance, Global Corporate Marketing & Communications, Human Resources, Legal, Strategy and Direct to Consumer. Learn more at We are Pearson.
We value the power of an inclusive culture and also a strong sense of belonging. We promote a culture where differences are embraced, opportunities are accessible, consideration and respect are the norm and all individuals are supported in reaching their full potential. Through our talent, we believe that diversity, equity and inclusion make us a more innovative and vibrant place to work. People are at the center, and we are committed to building a workplace where talent can learn, grow and thrive.
Pearson is an Affirmative Action and Equal Opportunity Employer and a member of E-Verify. We want a team that represents a variety of backgrounds, perspectives and skills. The more inclusive we are, the better our work will be. All employment decisions are based on qualifications, merit and business need. All qualified applicants will receive consideration for employment without regard to race, ethnicity, color, religion, sex, sexual orientation, gender identity, gender expression, age, national origin, protected veteran status, disability status or any other group protected by law. We strive for a workforce that reflects the diversity of our communities.
To learn more about Pearson's commitment to a diverse and inclusive workforce, navigate to: Diversity, Equity & Inclusion at Pearson.
If you are an individual with a disability and are unable or limited in your ability to use or access our career site as a result of your disability, you may request reasonable accommodations by emailing ppsmhr@pearson.com.
Note that the information you provide will stay confidential and will be stored securely. It will not be seen by those involved in making decisions as part of the recruitment process.
Job: GENERAL BUSINESS OPERATIONS
Organization: Assessment & Qualifications
Schedule: FULL_TIME
Req ID: 13787
#LI-REMOTE