Senior Service Operations and Control Engineer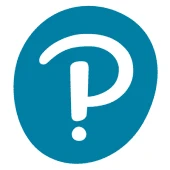 Pearson
Operations
Sri Lanka
Posted on Saturday, November 18, 2023
* Description for Internal Candidates
At Pearson, we are committed to a world that is always learning and to our talented team that makes it all possible.  We are bold thinkers and standout innovators who push the boundaries of technology. We create seeds of learning that become the catalyst for the world's innovations. Within the Pearson Virtual Schools (PVS) division, we have reimagined K-12 education through our virtual school and curriculum offerings. Our schools, Connections Academy and Pearson Online Academy provide a best-in-class online learning environment for K-12 students to acquire the skills and confidence they need to adapt and thrive in a changing world. 
Purpose of the position
The Service Manager is responsible for one or more of the following ITIL processes; incident, problem, change, and release management. Participating in the investigation of the incident and directing the restoration of services until operational stability is achieved. Responsible for mobilizing teams and coordinating their activities to drive and manage the efficient resolution of daily IT-related incidents that impact the Global Pearson Business.
Core tasks and responsibilities
Using the Pagerduty Incident Response model, serve as the Incident Commander, scribe, and/or communications liaison for incidents.

Drive all aspects of the incident resolution process.

Work with vendors, customers, and team members at all levels to troubleshoot customer issues while seeking the fastest path to resolution.

Demonstrate technical knowledge and understanding of the platform, components, and data flows.

Use critical thinking skills to assess root cause and solutions.

Distill technical information into clear and concise non-technical communications.

Create metric-based reporting and utilize the report to drive performance.

On-Call availability is required. 

Must be available to work 8 AM to 5 PM ET US hours
Required Skills, Experience, and Competencies
Bachelor's degree (preferably in Computer Science or Information Technology) or relevant experience.

One to two years experience as a software engineer with investigative analytical skills and attention to detail.

Ability to function and thrive in a fast-paced environment. 

Ability to read C#, Java, and SQL languages and discern issues within the code.

Experience and proven skills in SQL, Scripting and troubleshooting are necessary.

Knowledge of Agile development methods. Familiarity/Certified with the Scaled Agile Framework methodology preferred.

Familiar with DevOps. Experience working in a Continuous Integration, Continuous Delivery and Continuous Deployment environment is preferred.

Excellent written and verbal communication skills are required.

Excellent knowledge of ITIL v3 and/or ITIL v4. ITIL foundations (or higher) certification is required.
What to expect from Pearson
Did you know Pearson is one of the 10 most innovative education companies of 2022?
At Pearson, we add life to a lifetime of learning so everyone can realize the life they imagine. We do this by creating vibrant and enriching learning experiences designed for real-life impact. We are on a journey to be 100 percent digital to meet the changing needs of the global population by developing a new strategy with ambitious targets. To deliver on our strategic vision, we have five business divisions that are the foundation for the long-term growth of the company: Assessment & Qualifications, Virtual Learning, English Language Learning, Workforce Skills and Higher Education. Alongside these, we have our corporate divisions: Digital & Technology, Finance, Global Corporate Marketing & Communications, Human Resources, Legal, Strategy and Direct to Consumer. Learn more at We are Pearson.
We value the power of an inclusive culture and also a strong sense of belonging. We promote a culture where differences are embraced, opportunities are accessible, consideration and respect are the norm and all individuals are supported in reaching their full potential. Through our talent, we believe that diversity, equity and inclusion make us a more innovative and vibrant place to work. People are at the center, and we are committed to building a workplace where talent can learn, grow and thrive.
Pearson is an Affirmative Action and Equal Opportunity Employer and a member of E-Verify. We want a team that represents a variety of backgrounds, perspectives and skills. The more inclusive we are, the better our work will be. All employment decisions are based on qualifications, merit and business need. All qualified applicants will receive consideration for employment without regard to race, ethnicity, color, religion, sex, sexual orientation, gender identity, gender expression, age, national origin, protected veteran status, disability status or any other group protected by law. We strive for a workforce that reflects the diversity of our communities.
To learn more about Pearson's commitment to a diverse and inclusive workforce, navigate to: Diversity, Equity & Inclusion at Pearson.
If you are an individual with a disability and are unable or limited in your ability to use or access our career site as a result of your disability, you may request reasonable accommodations by emailing ppsmhr@pearson.com.
Note that the information you provide will stay confidential and will be stored securely. It will not be seen by those involved in making decisions as part of the recruitment process.
Job: TECHNOLOGY
Organization: Virtual Learning
Schedule: FULL_TIME
Req ID: 13648
#LI-REMOTE