Associate Product Manager, Institutional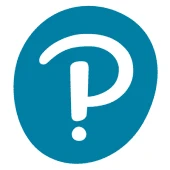 Pearson
Product
London, UK
Posted on Saturday, November 18, 2023
About us
At Pearson, we're committed to a world that's always learning and to our talented team who makes it all possible. We are bold thinkers and standout innovators who motivate each other to explore new frontiers in an environment that supports and inspires us to always be better. With a rich heritage that combines 150 years of experience in publishing with the latest learning technology and digital services, we help people learn whatever, wherever and however they choose.
Purpose
The role of the Associate Product Manager, Institutional is to contribute to and enable the development, go-to-market, commercialization, and continuous improvement of the products within their remit. The Associate works under the guidance of the product manager, helping them bring new products to market, support existing products through training, and project manage new features/initiatives to meet customer needs. In this role, the individual will work in an integrated manner considering the various solutions that a customer may adopt and ensure consistency in the customer experience.
Accountabilities
Develop and design go-to-market plans, presentation of plans to stakeholders and implementation of plans in collaboration with the sales, marketing, and support teams specifically for the ELL Development team

Develop sales enablement tools and internal training materials. Be a line of escalation support for the internal sales teams. Drive product literacy by conducting training for global sales teams and present at external meetings related to ELL Development products

Partner with the product manager in the ELL Development team to bring new products to market, leading on specific initiatives and projects as identified. Drive analysis and requirements for products to support specific customer and learner needs

Lead market, competitive and product research, and customer feedback programs. Collate customer insight to make it actionable to support decision making

Be a product champion and provide insight to inform strategy and product development for the Product Strategy team

Coordinate communication and translation of enhancements, issues and fixes between development teams, product, sales, and marketing

Partner with operations and support to develop requirements for customer implementation and support. Manage customer escalation and complex issues that the Ops/support teams are not able to address

Provide project governance and oversight as needed. Lead cross-functional project team meetings and provide written updates
Candidate Profile
Qualifications:
Degree or equivalent preferred

Experience in product management or educational technology

Experience in collaborating with in-house staff, freelance writers, and editors

End-to-end digital project management experience

Success driving product adoption utilizing B2B and B2C strategies

Experience in education, learning, or assessment field preferred

Experience in agile product management methodologies, preferred
Skills/Attributes:
Ability to build relationships cross-departmentally to lead, engage and motivate a for top results

Build trust, positively influence others to achieve the expected results

Knowledge of digital learning design practices

Ability to deal with ambiguity while driving towards deadline

Sound business and technical acumen, with the ability to navigate a complex and highly matrixed organization effectively

Establish effective and positive communication lines to multiple stakeholders

Ability to juggle multiple priorities and deadlines, remaining pragmatic and results-focused

Excellent written and verbal communication skills and interpersonal skills
What to expect from Pearson
Did you know Pearson is one of the 10 most innovative education companies of 2022?
At Pearson, we add life to a lifetime of learning so everyone can realize the life they imagine. We do this by creating vibrant and enriching learning experiences designed for real-life impact. We are on a journey to be 100 percent digital to meet the changing needs of the global population by developing a new strategy with ambitious targets. To deliver on our strategic vision, we have five business divisions that are the foundation for the long-term growth of the company: Assessment & Qualifications, Virtual Learning, English Language Learning, Workforce Skills and Higher Education. Alongside these, we have our corporate divisions: Digital & Technology, Finance, Global Corporate Marketing & Communications, Human Resources, Legal, Strategy and Direct to Consumer. Learn more at We are Pearson.
We value the power of an inclusive culture and also a strong sense of belonging. We promote a culture where differences are embraced, opportunities are accessible, consideration and respect are the norm and all individuals are supported in reaching their full potential. Through our talent, we believe that diversity, equity and inclusion make us a more innovative and vibrant place to work. People are at the center, and we are committed to building a workplace where talent can learn, grow and thrive.
Pearson is an Affirmative Action and Equal Opportunity Employer and a member of E-Verify. We want a team that represents a variety of backgrounds, perspectives and skills. The more inclusive we are, the better our work will be. All employment decisions are based on qualifications, merit and business need. All qualified applicants will receive consideration for employment without regard to race, ethnicity, color, religion, sex, sexual orientation, gender identity, gender expression, age, national origin, protected veteran status, disability status or any other group protected by law. We strive for a workforce that reflects the diversity of our communities.
To learn more about Pearson's commitment to a diverse and inclusive workforce, navigate to: Diversity, Equity & Inclusion at Pearson.
If you are an individual with a disability and are unable or limited in your ability to use or access our career site as a result of your disability, you may request reasonable accommodations by emailing ppsmhr@pearson.com.
Note that the information you provide will stay confidential and will be stored securely. It will not be seen by those involved in making decisions as part of the recruitment process.
Job: PRODUCT MANAGEMENT
Organization: English Language Learning
Schedule: FULL_TIME
Req ID: 13695